December 9, 2008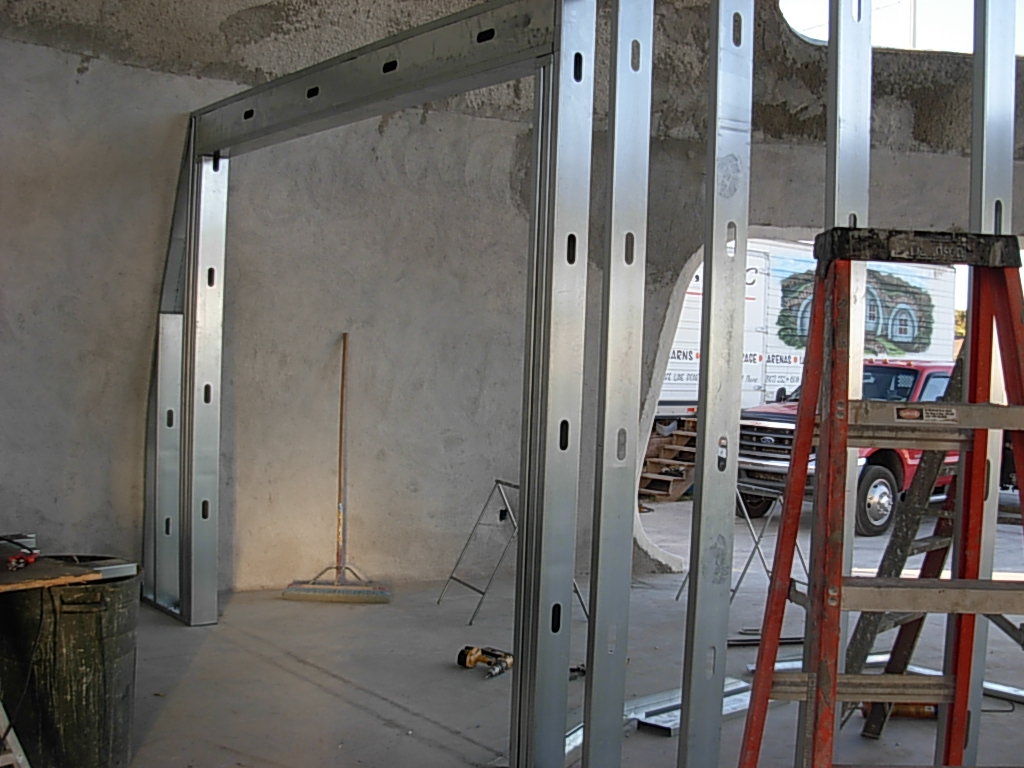 The big opening is between the living room and the front door area.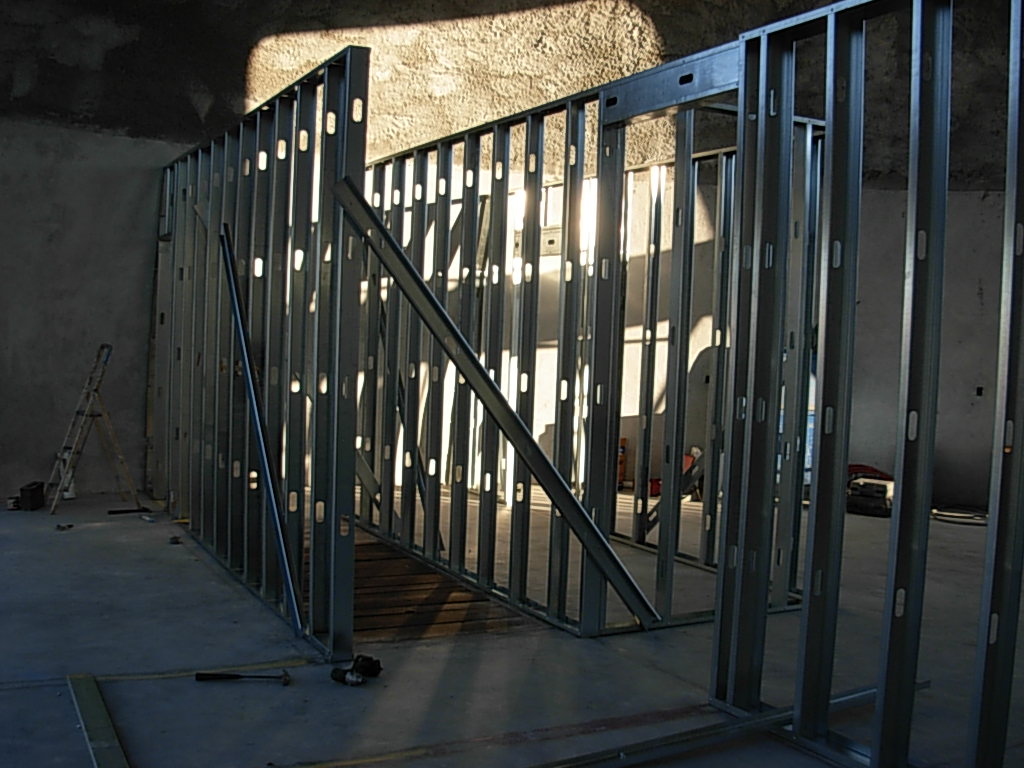 4 o'clock in the afternoon is not the best time to be taking pictures.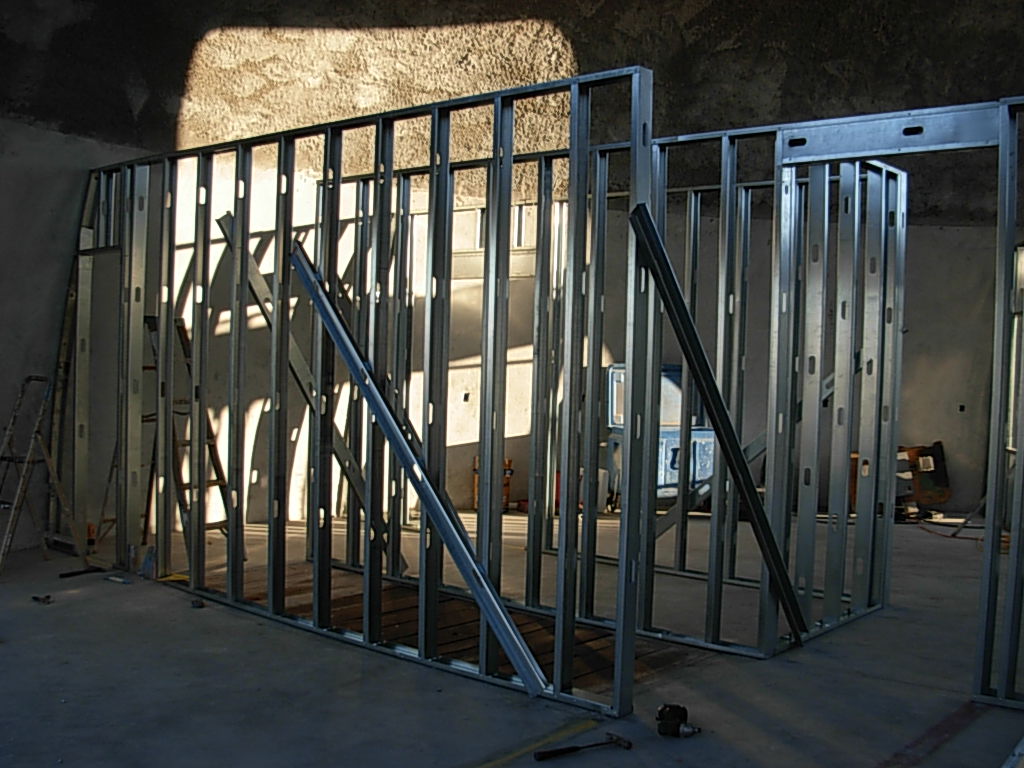 Framing around the stair area and the laundry room.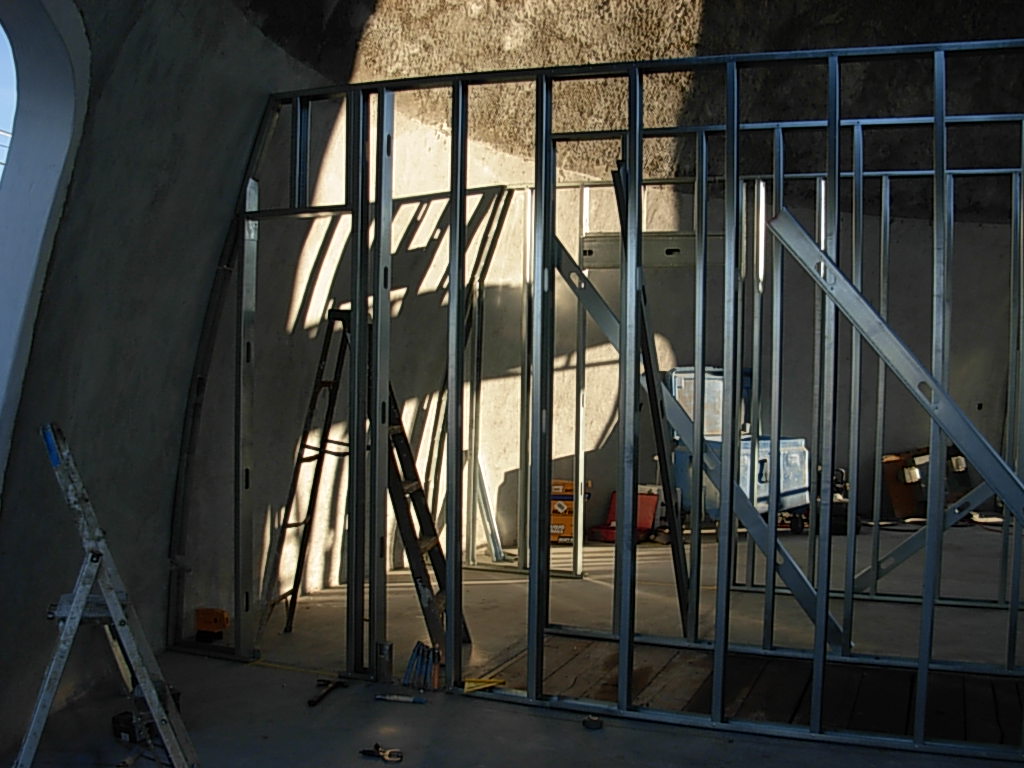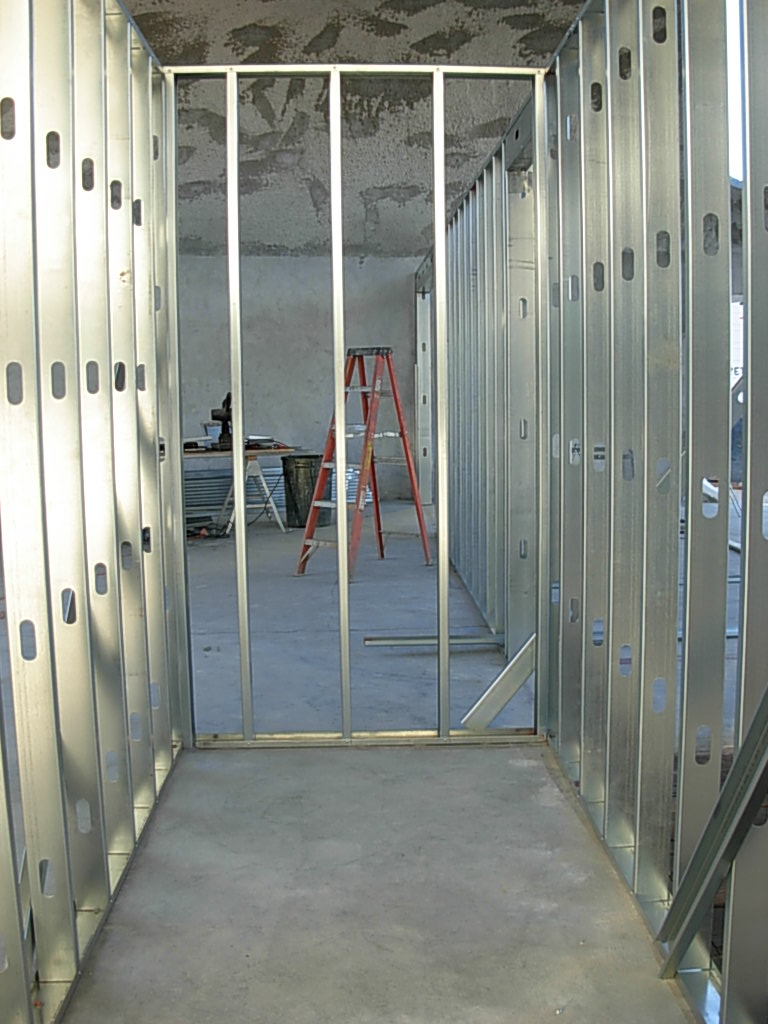 Looking into the laundry room. The stairs will be to the right.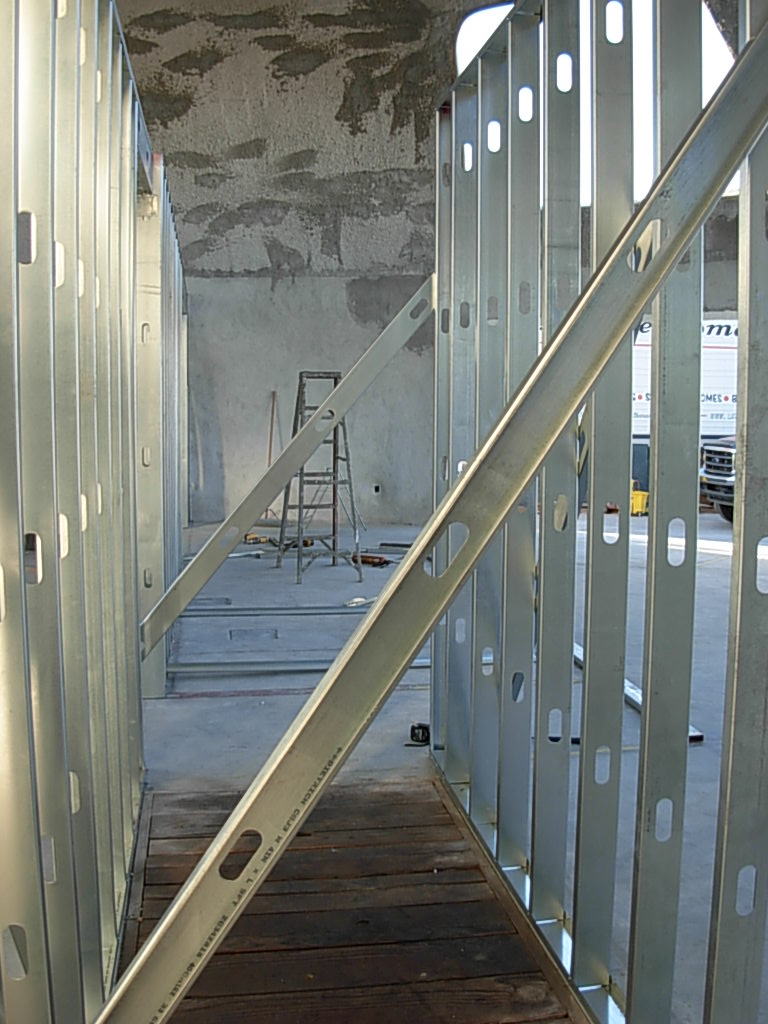 This is the area where the stairs will go.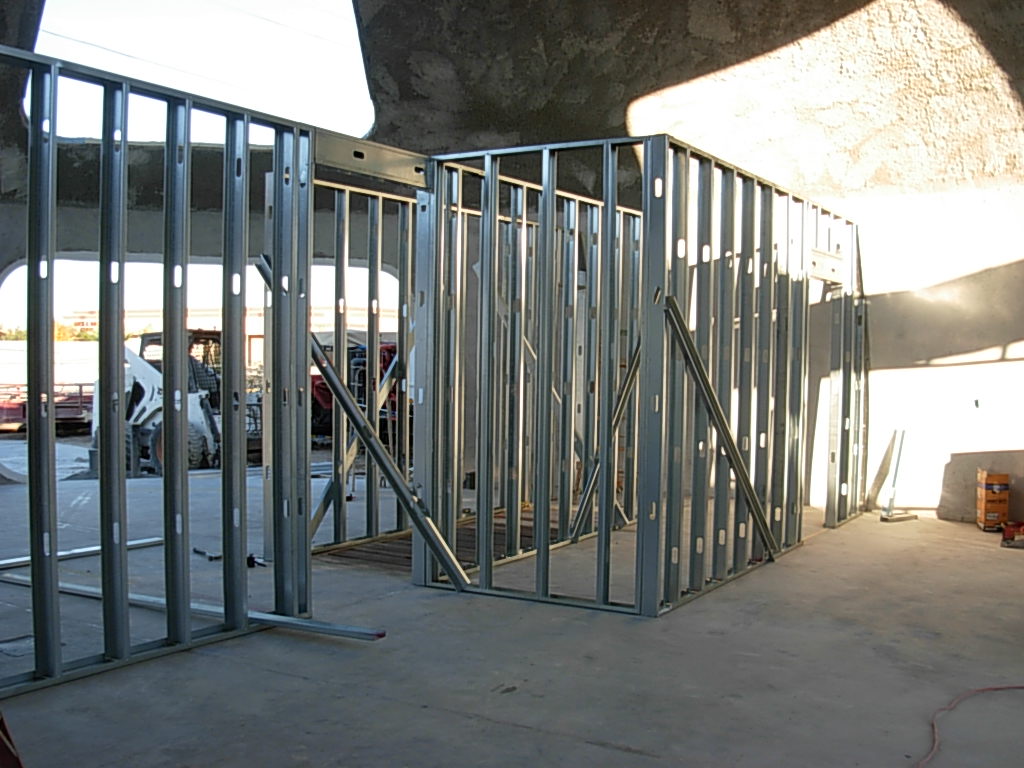 Standing in the living room looking toward the laundry room walls.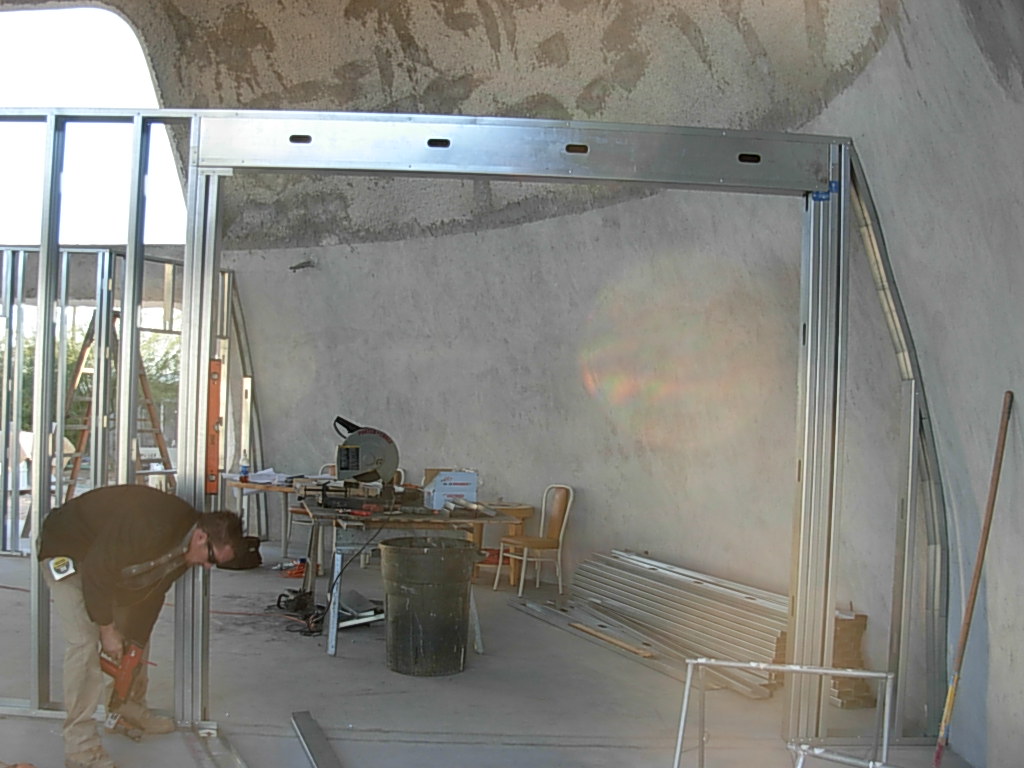 Ray had to put in a small wall to give more strength for the upper floor. The opening will eventually have an arch.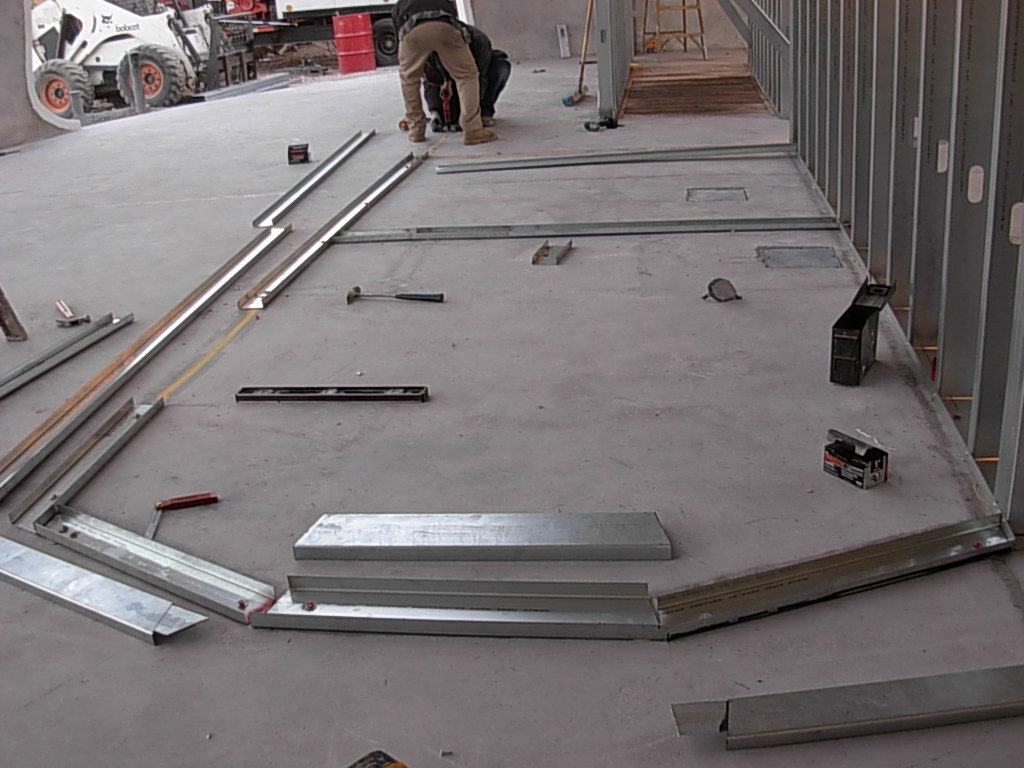 Gluing and nailing the floor channel around the 2 bathrooms.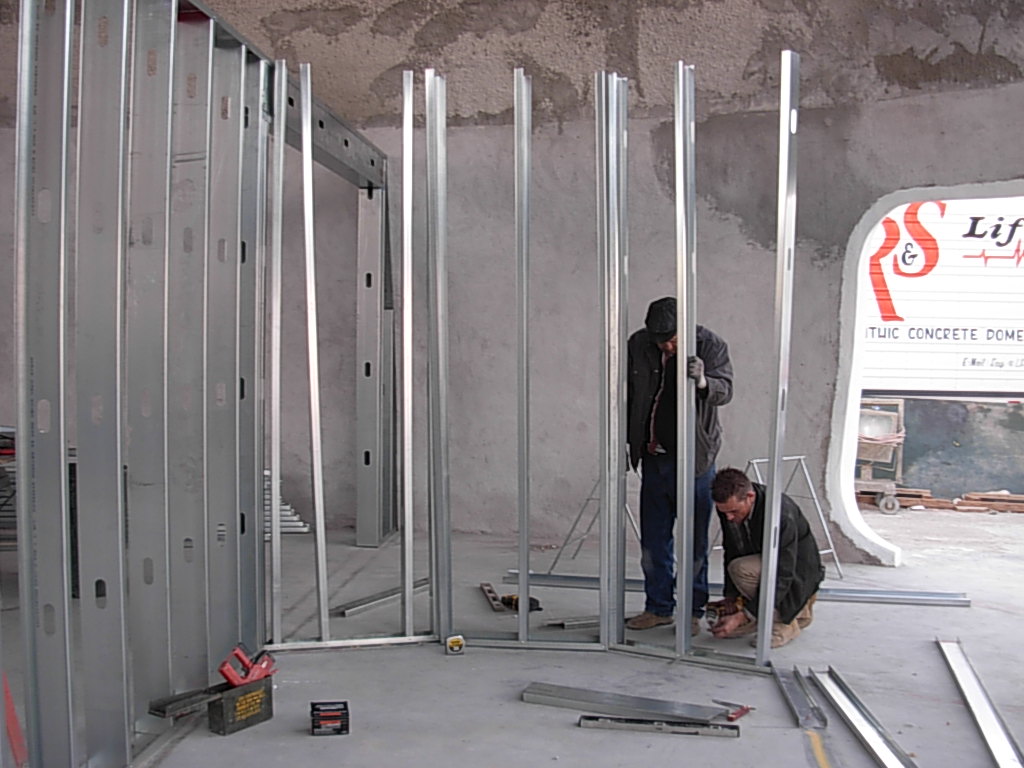 Beginning the wall at the sink end of the suite bathroom. By the time they finished the top, it was too dark to take more pictures.