December 11, 2008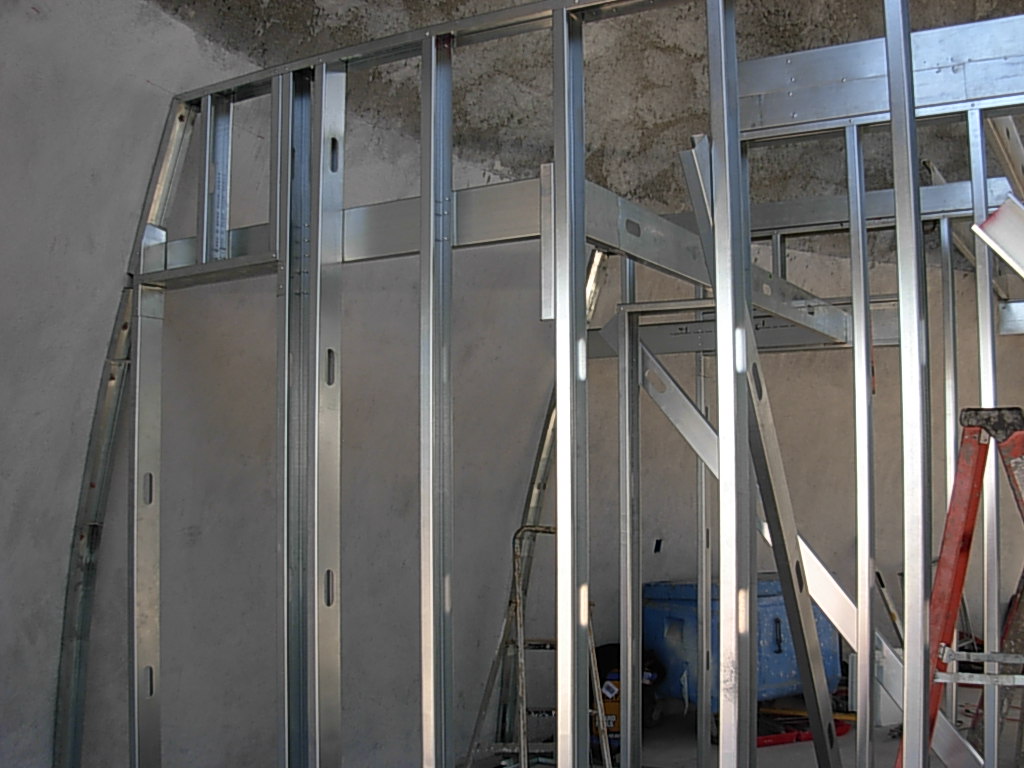 The steel above the narrow door is the beginning of the stair landing.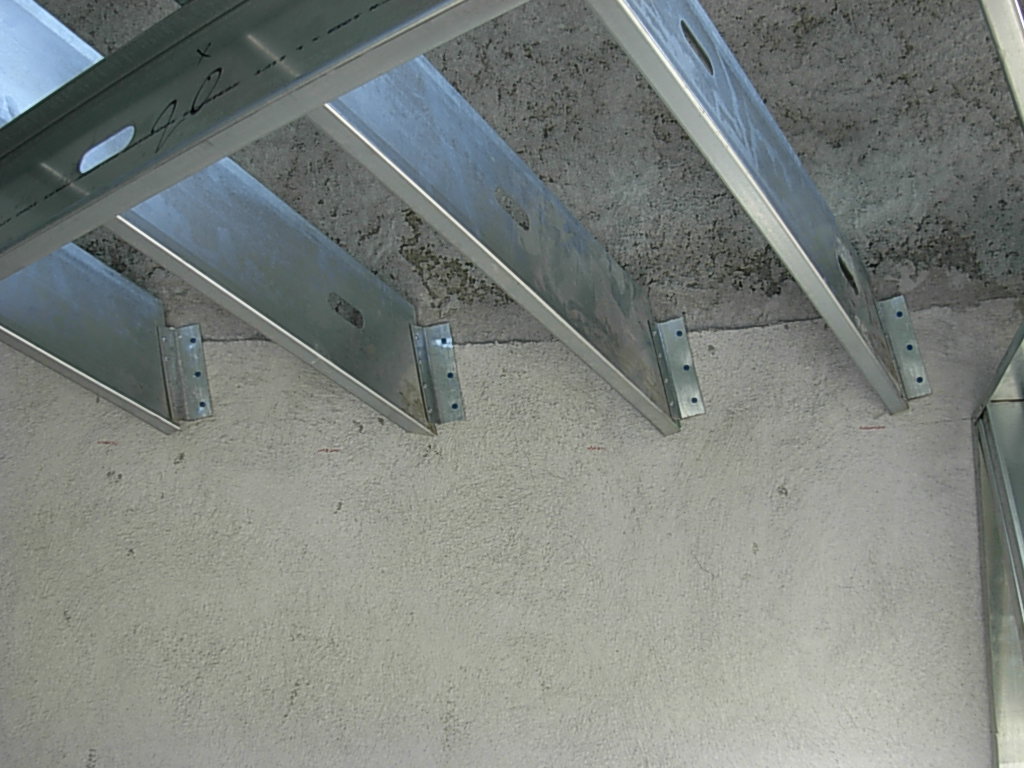 More ceiling/floor joists above the kitchen.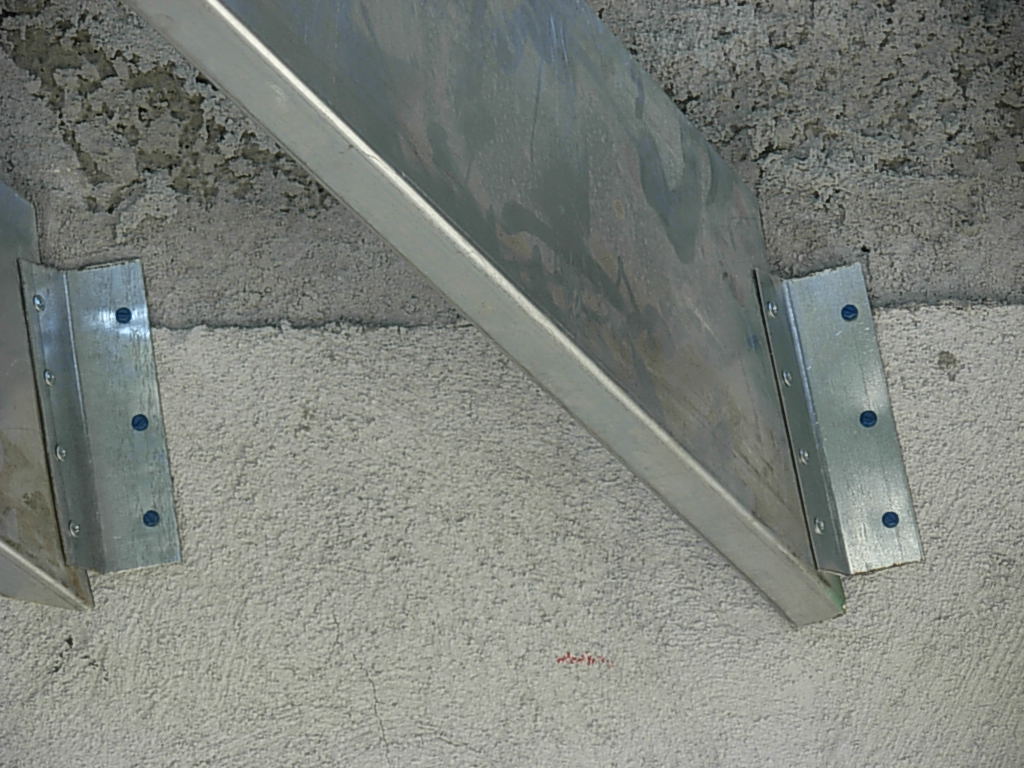 A close-up showing the results of the nailgun.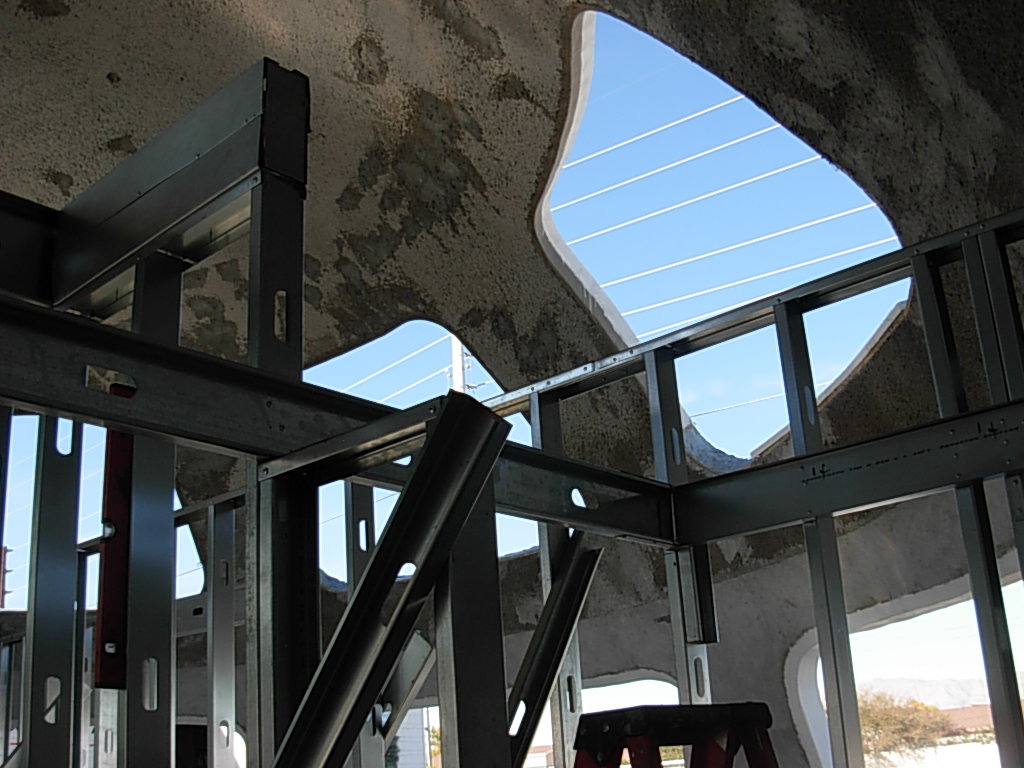 A view of the landing from another angle.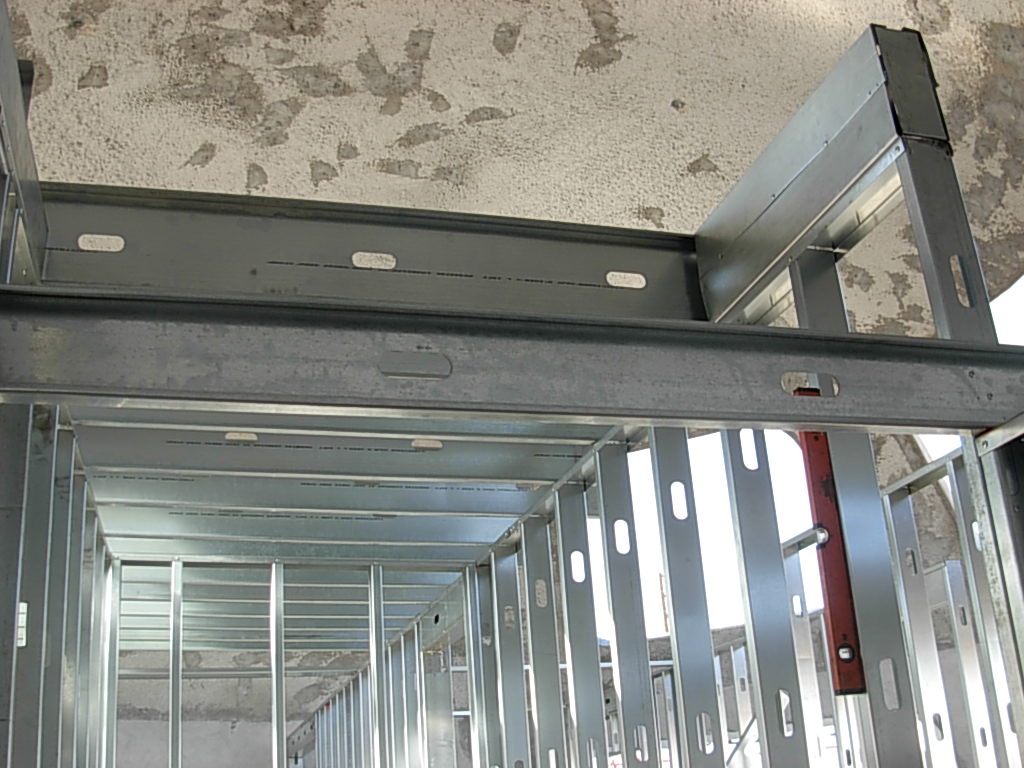 The lower one is the landing and the upper one is the upstairs floor.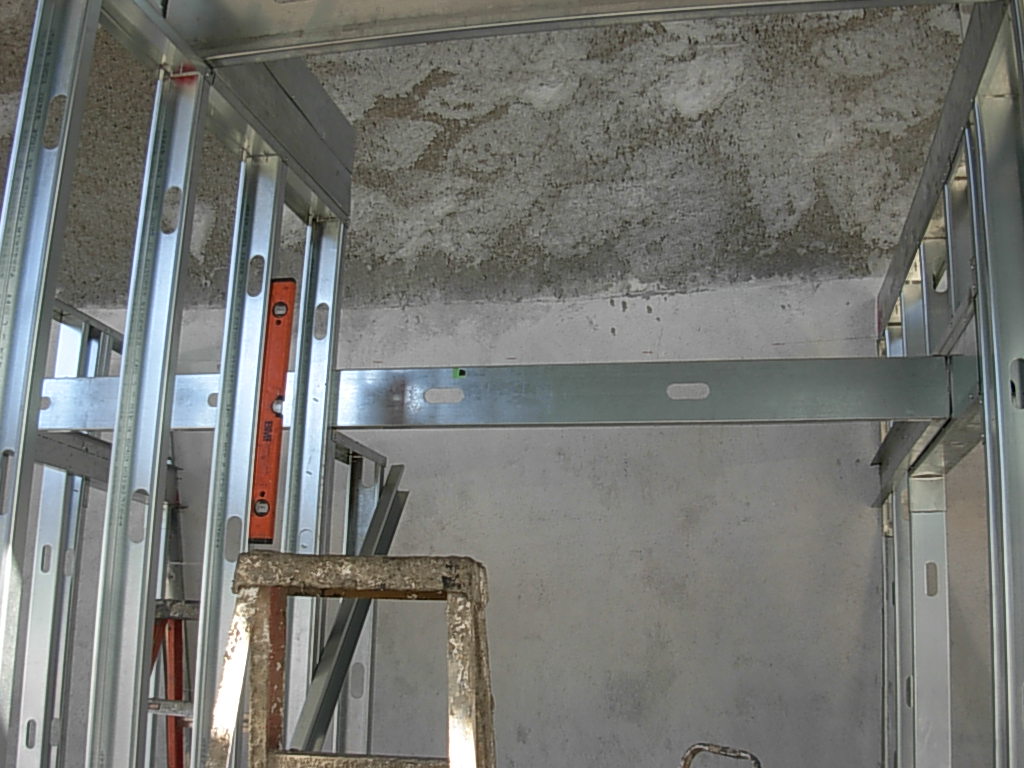 Another view of the landing joist.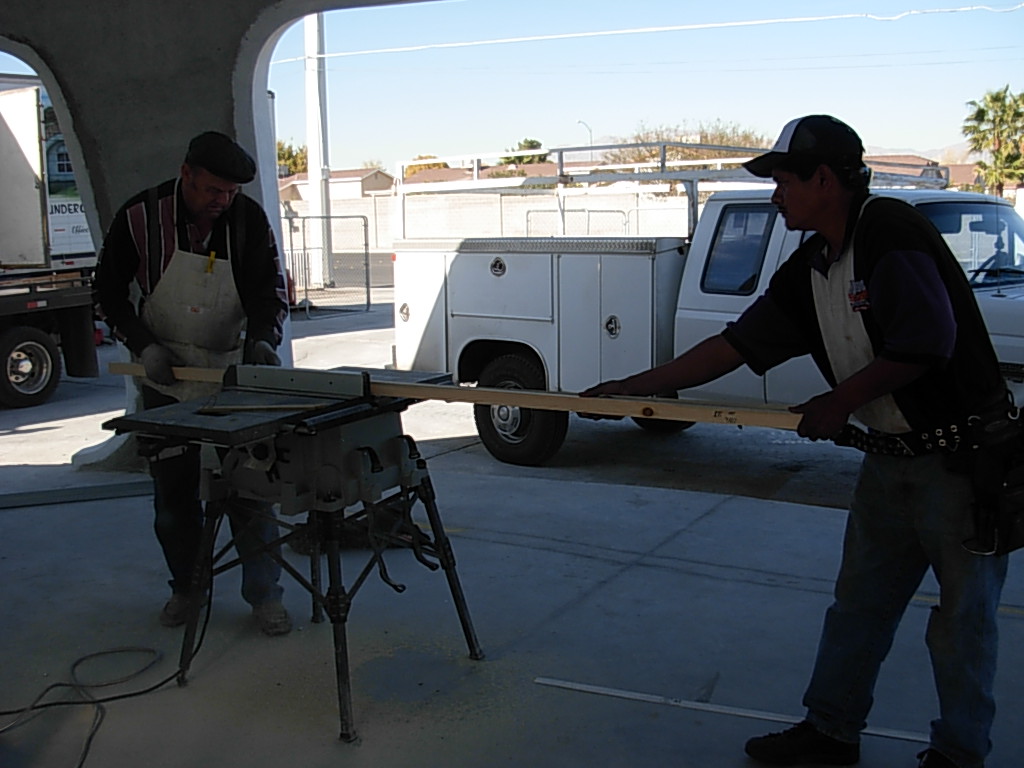 Cutting a thin piece off the wood.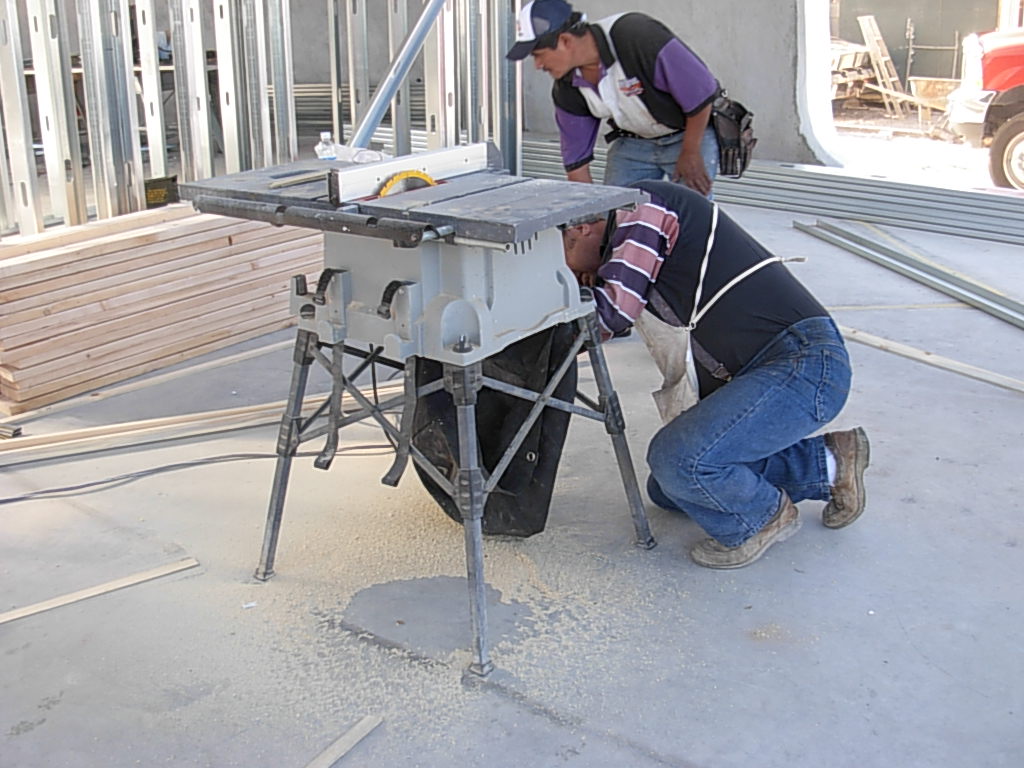 Fastening the collection bag for the sawdust.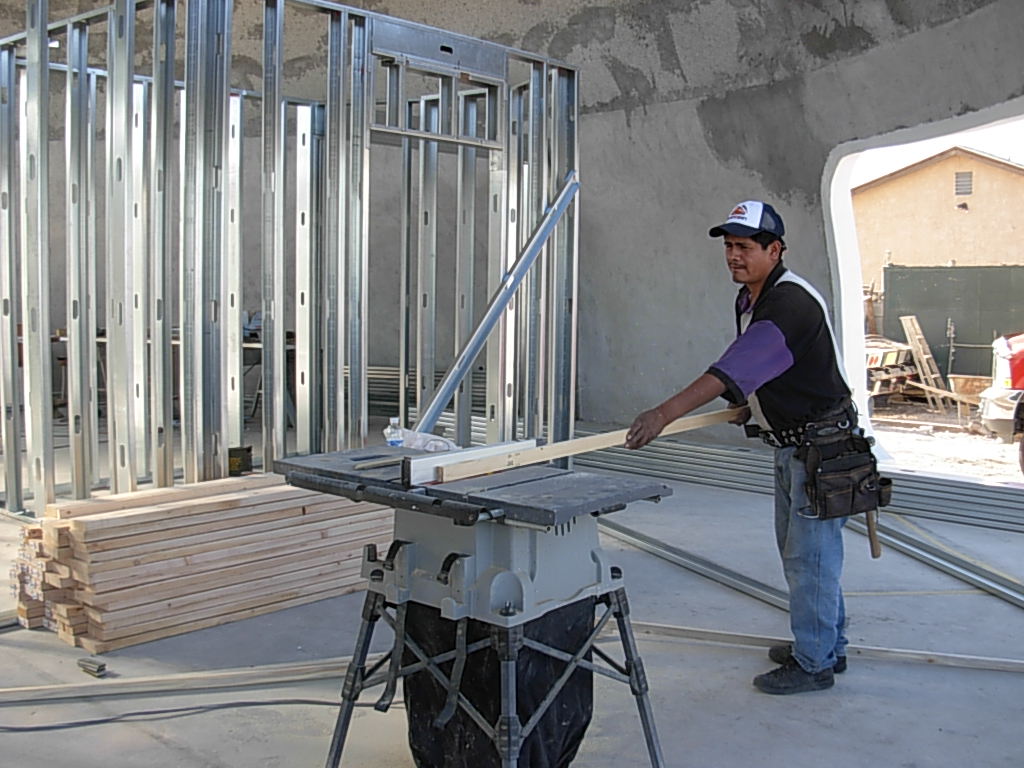 Marcos making the cut.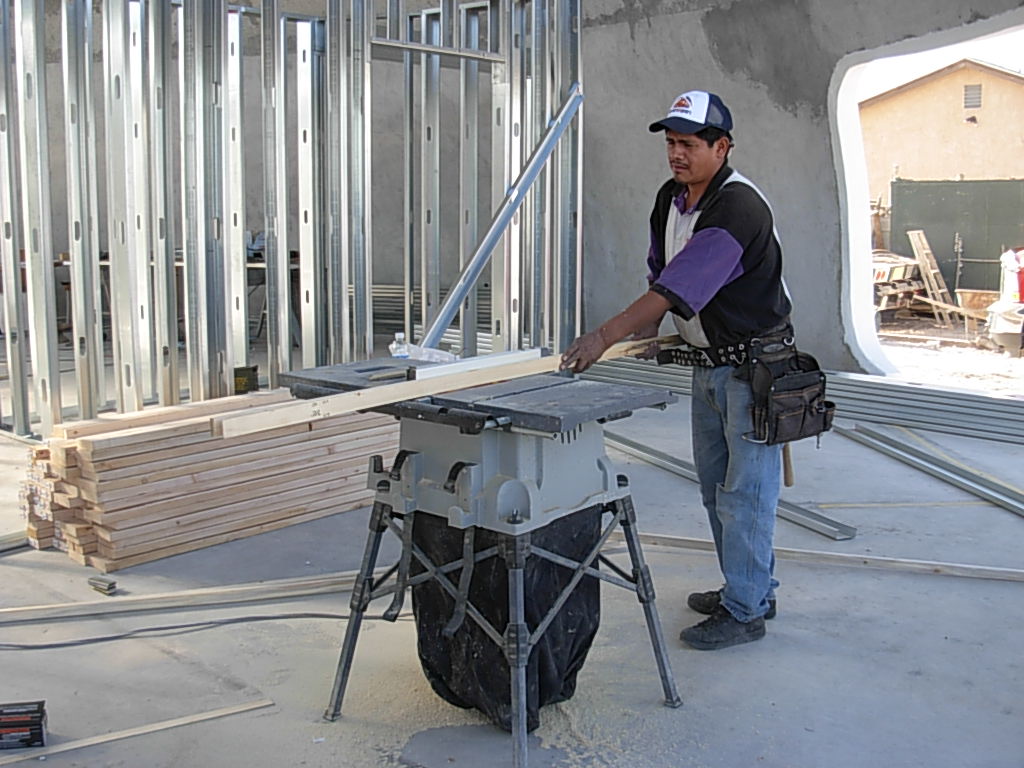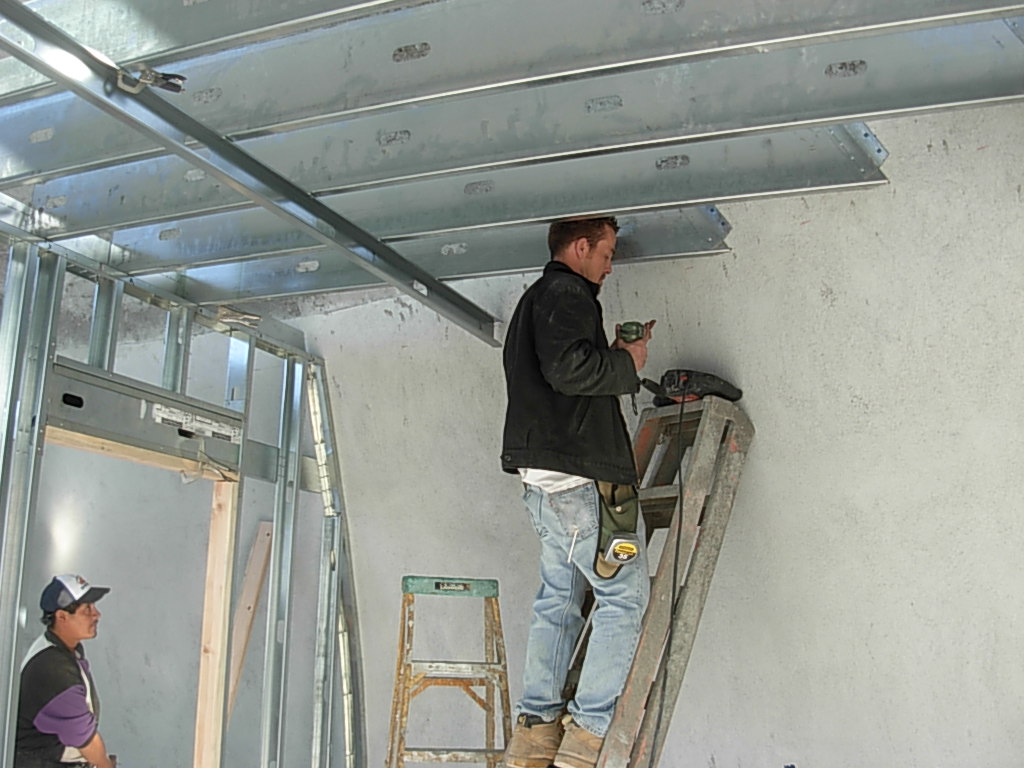 Shannon is busy putting up the joists above the kitchen. They keep getting shorter and shorter.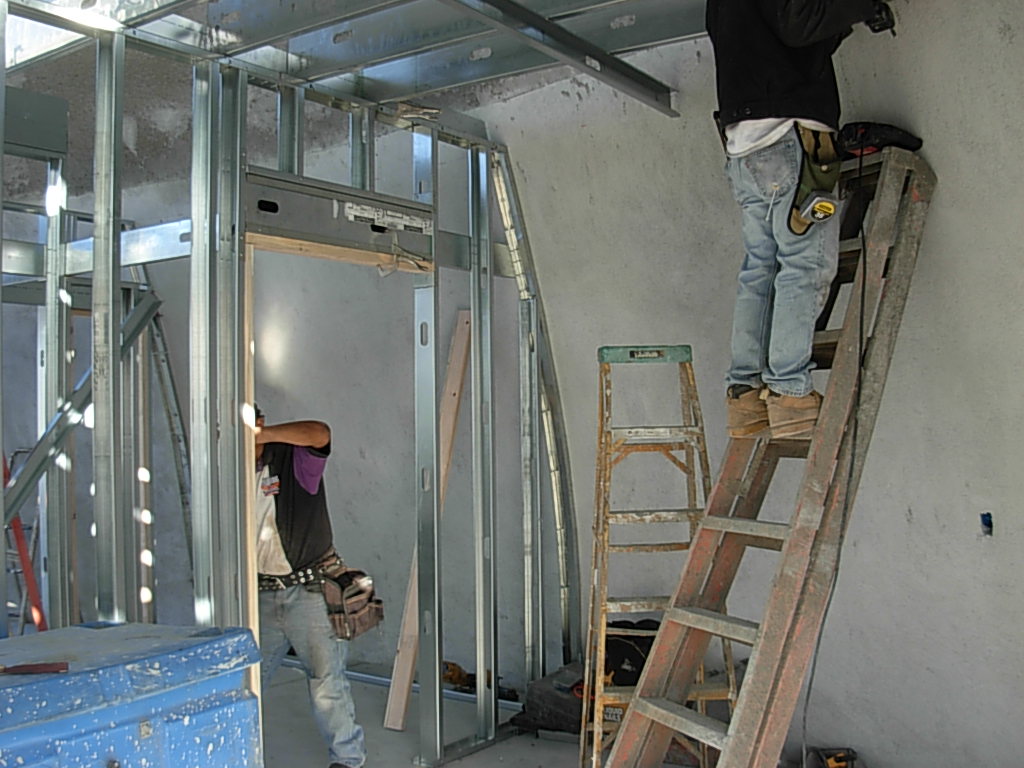 While Shannon was busy putting up the joists, Marcos was busy trimming the doorways with wood in preparation for the doors.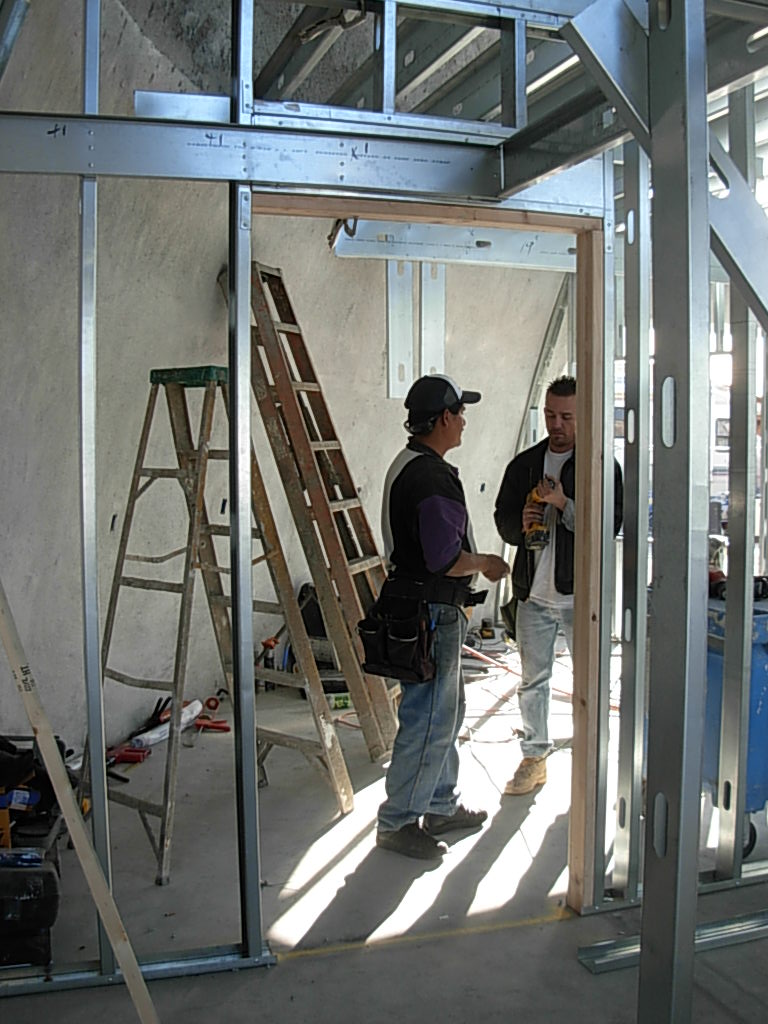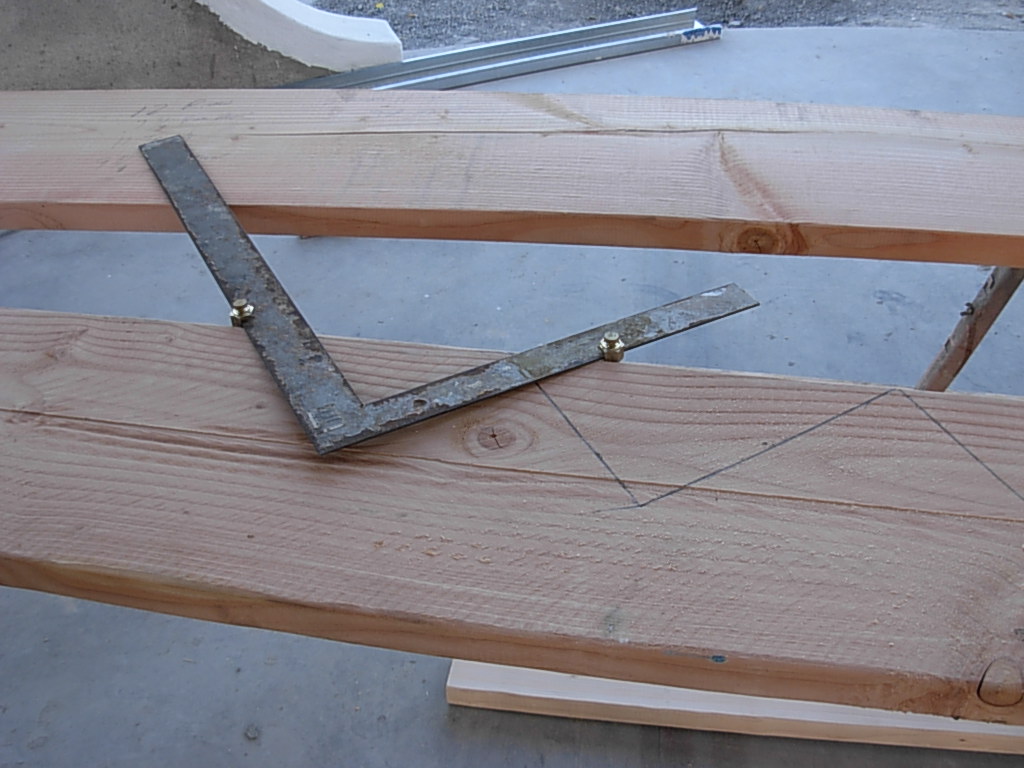 Ray is working on the stairway pieces.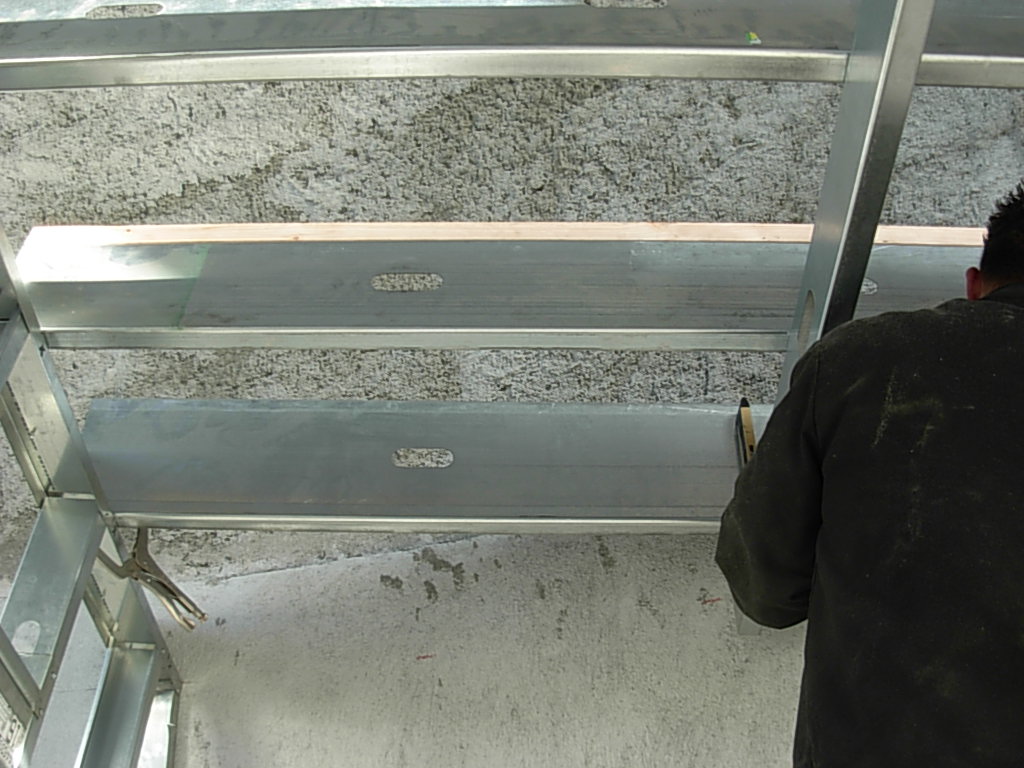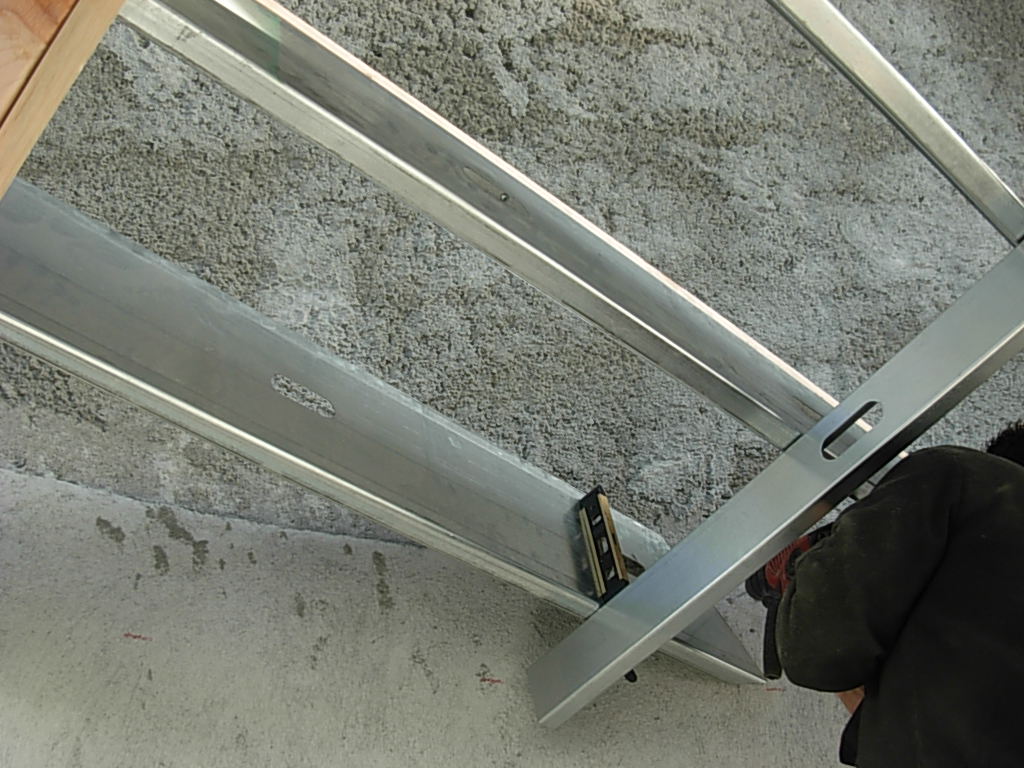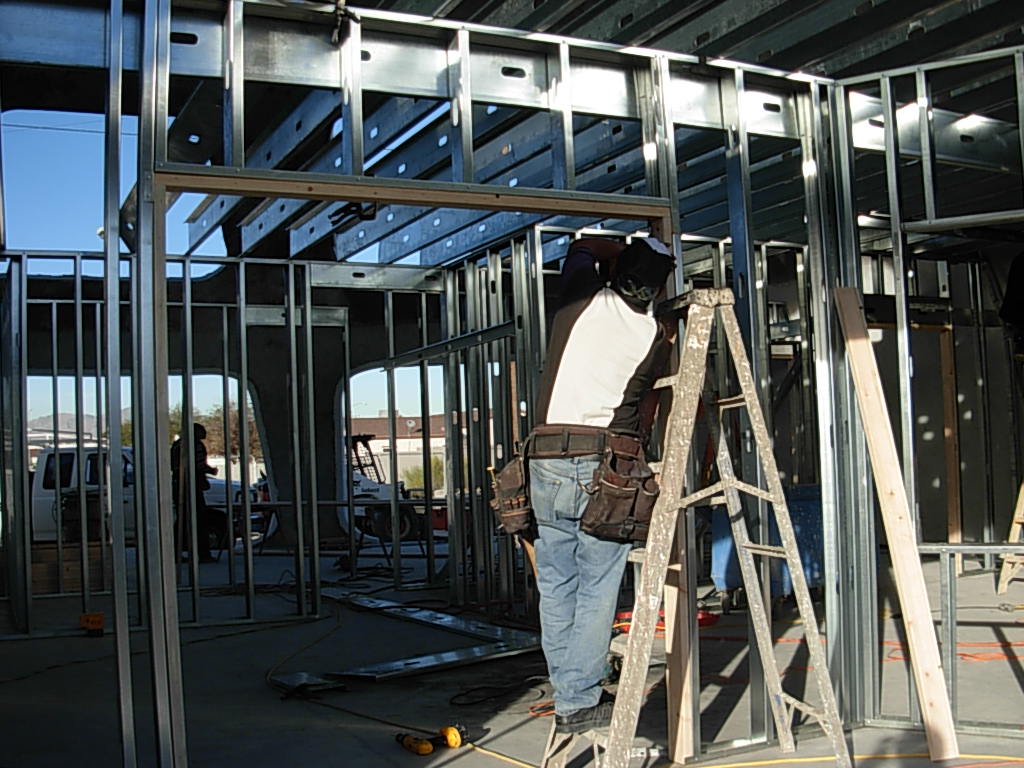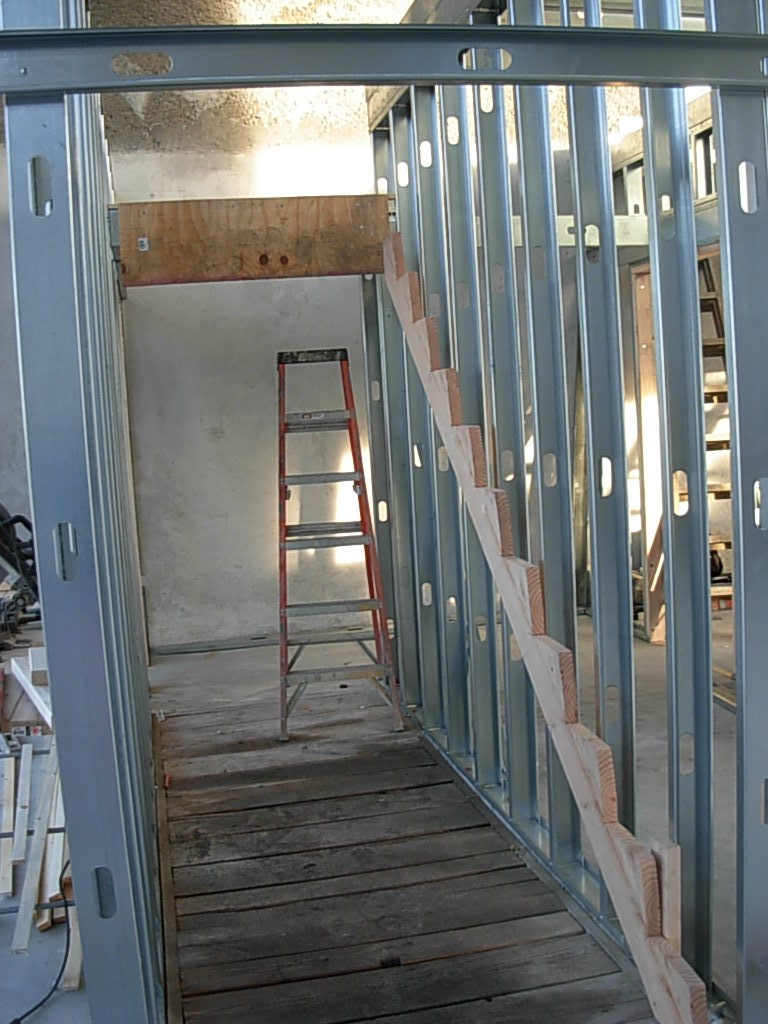 The beginning of the stairway.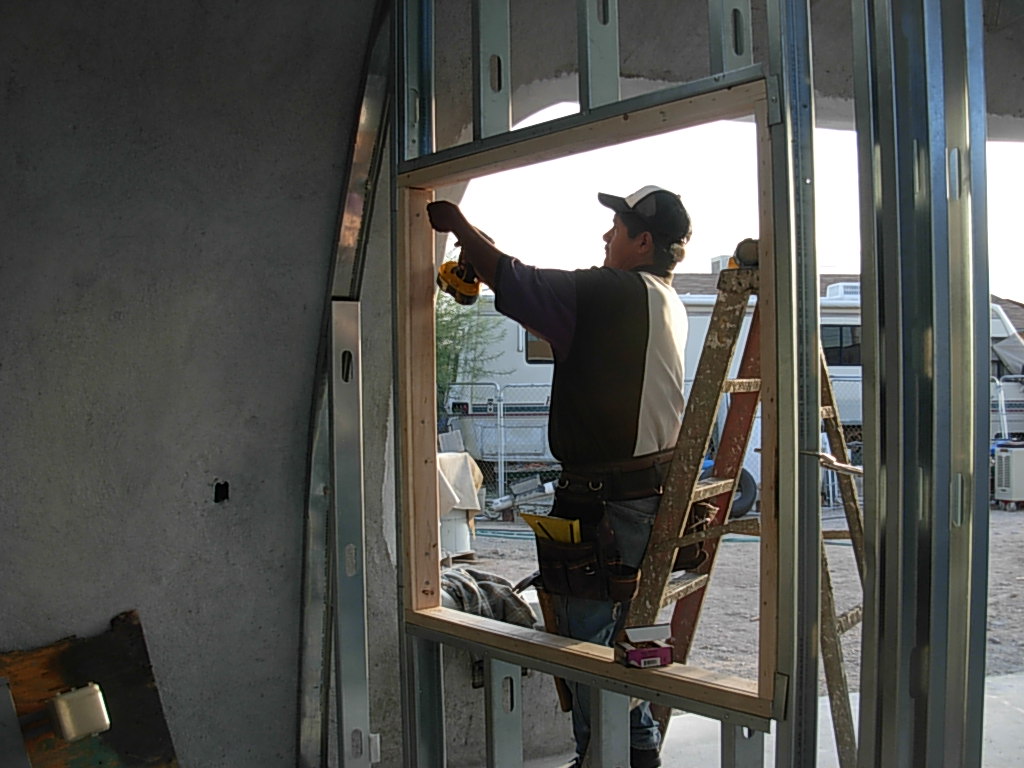 Marcos is working on a window opening.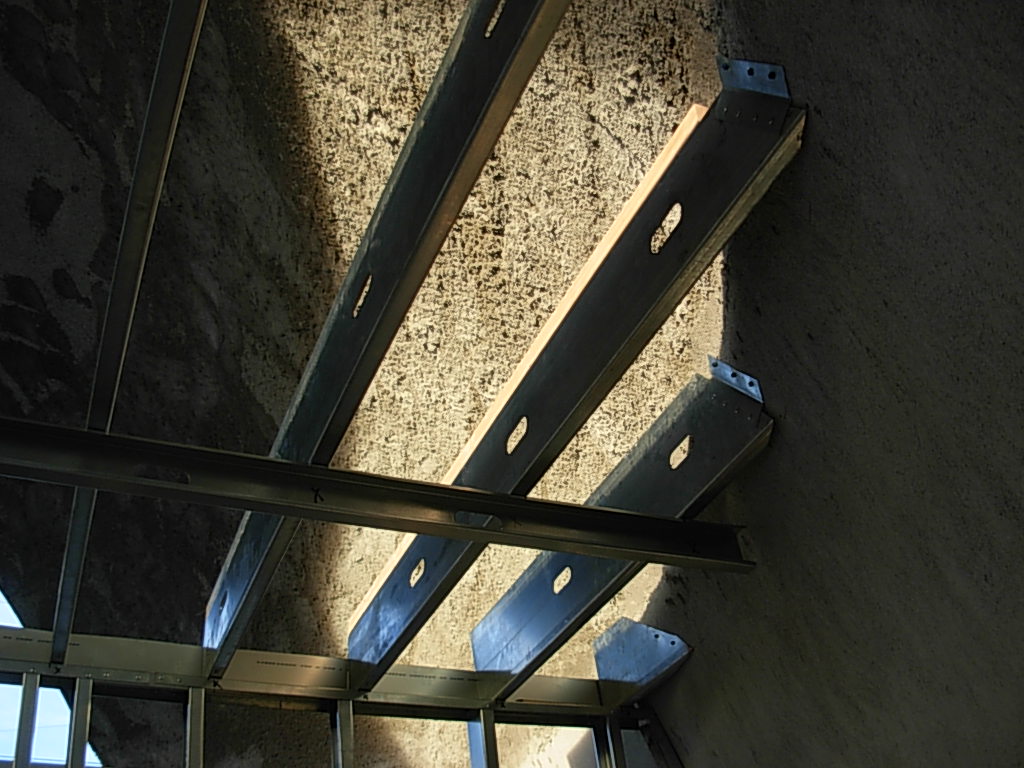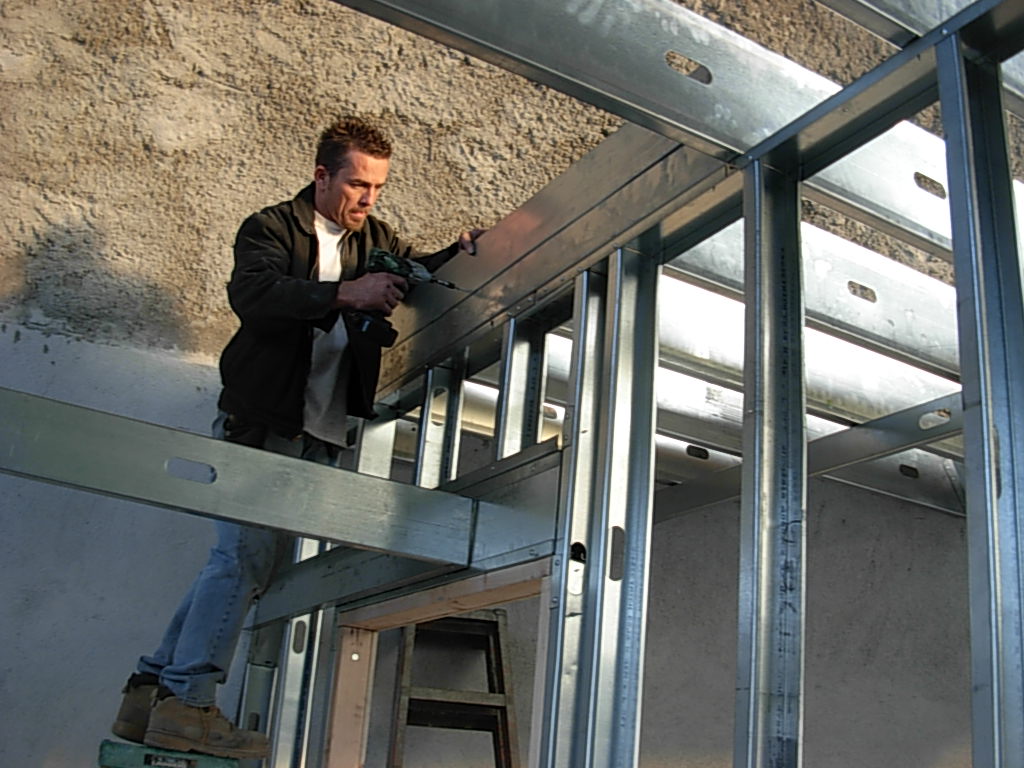 Shannon is fastening a joist.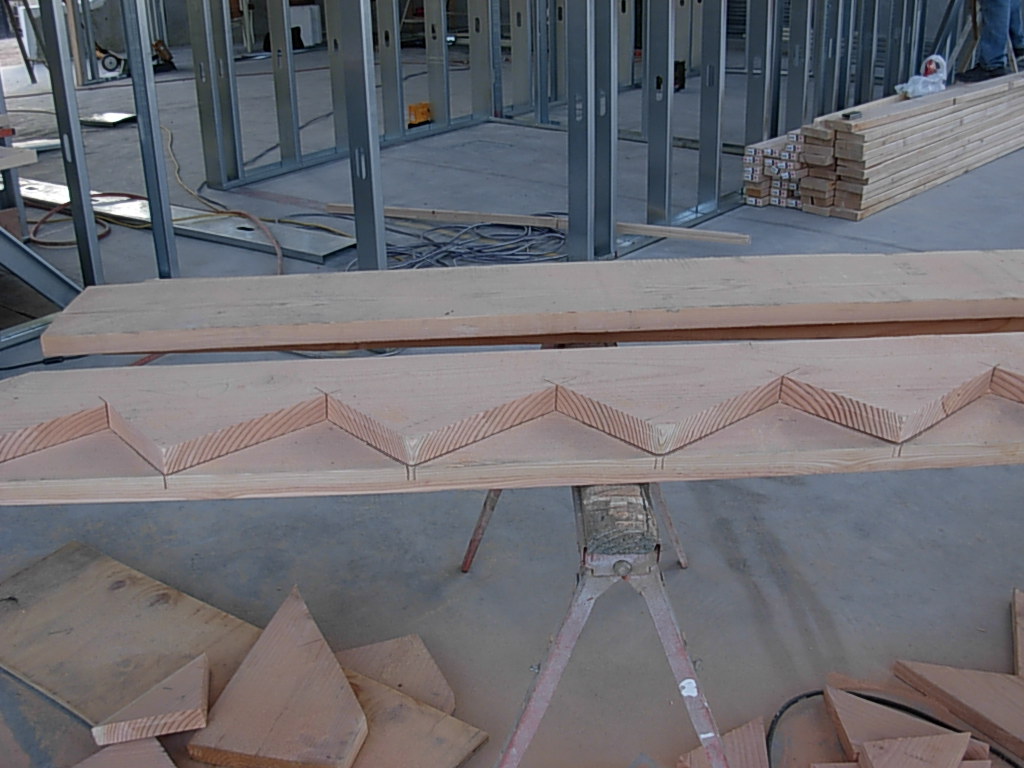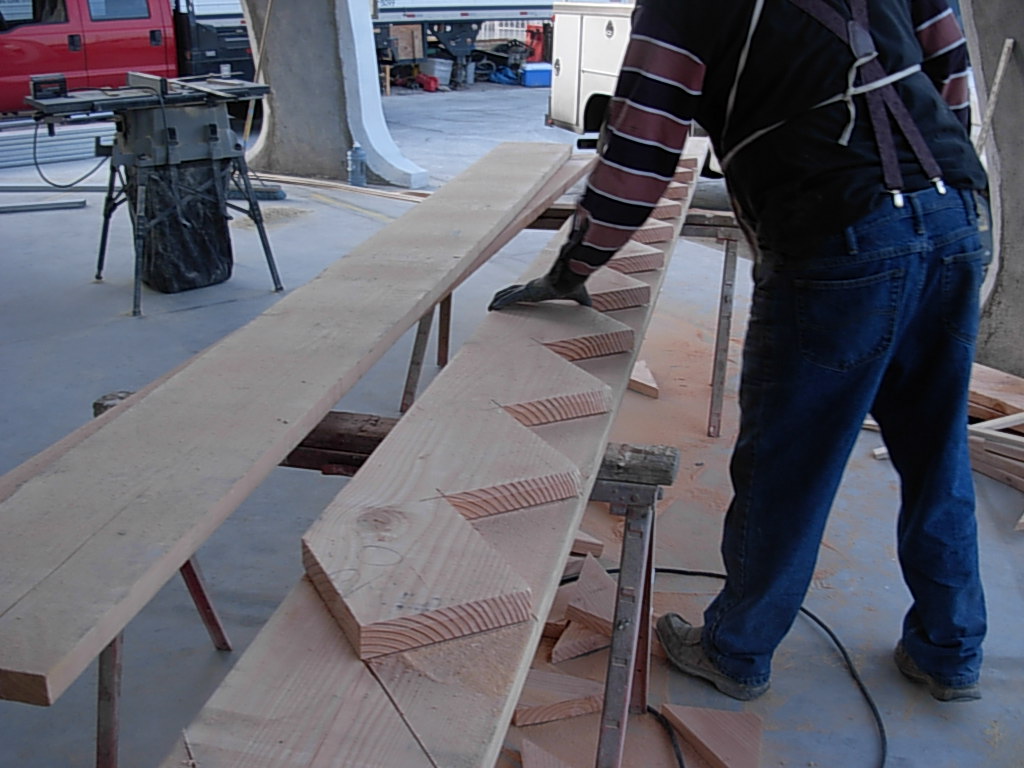 Ray is using one stairway piece as a template for the other piece.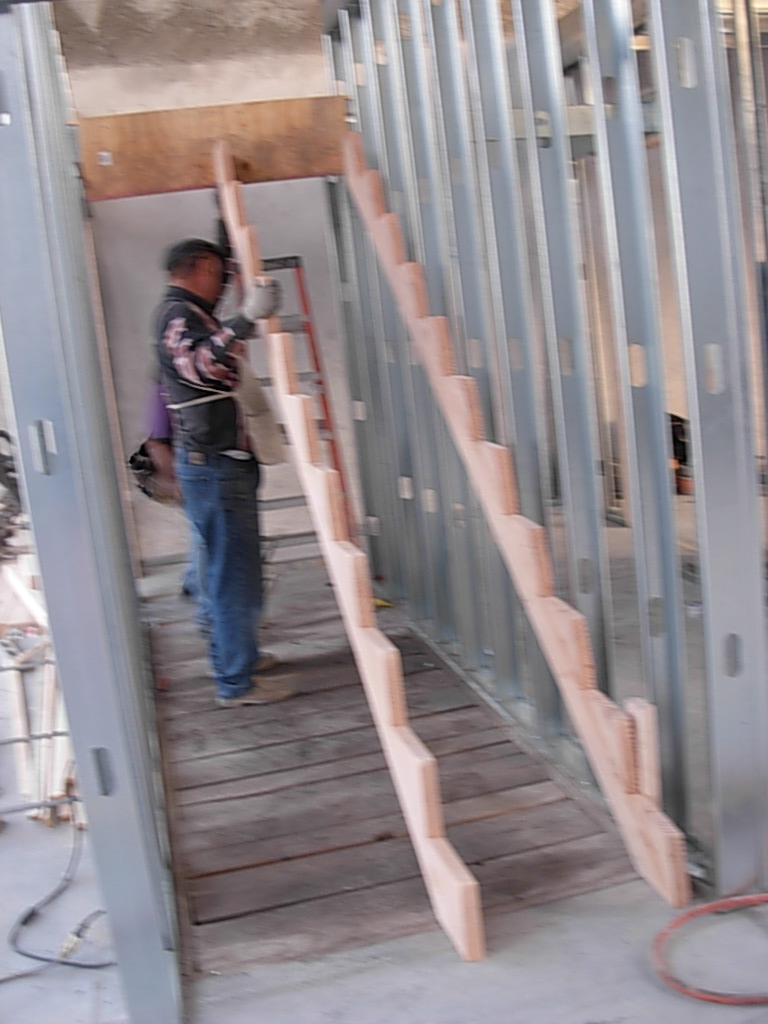 It's blurry but shows progress on the stairway.