December 14, 2008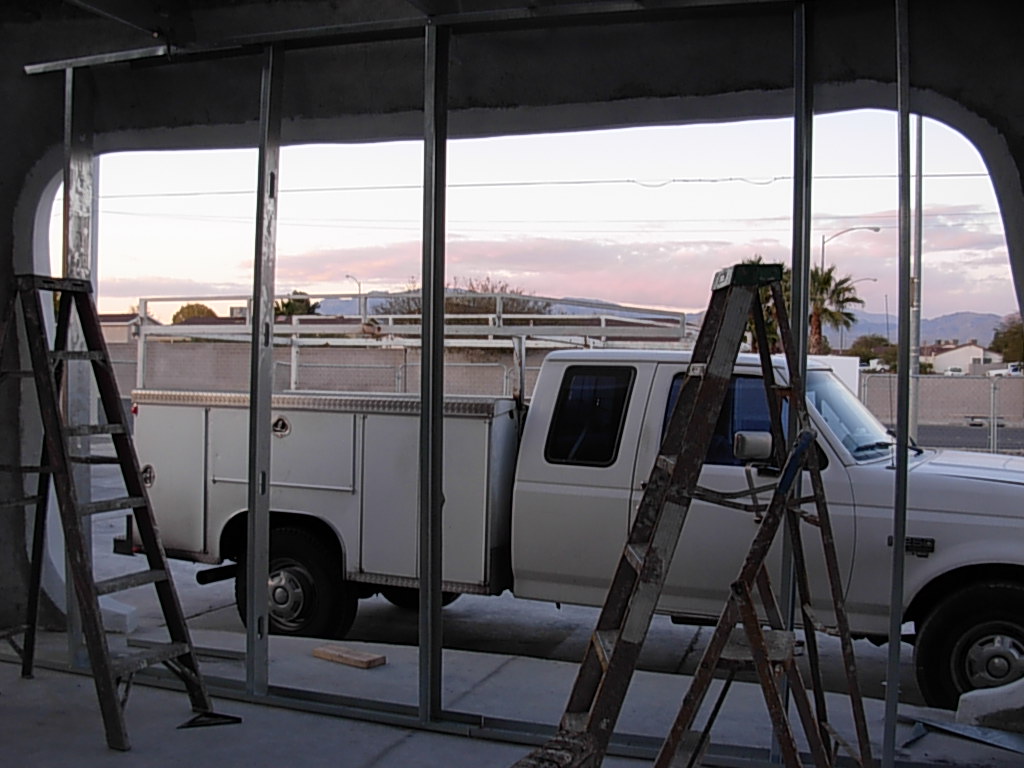 Ray never works on Sunday so when I got home from work I was surprised to find Shannon cleaning up from a day's work.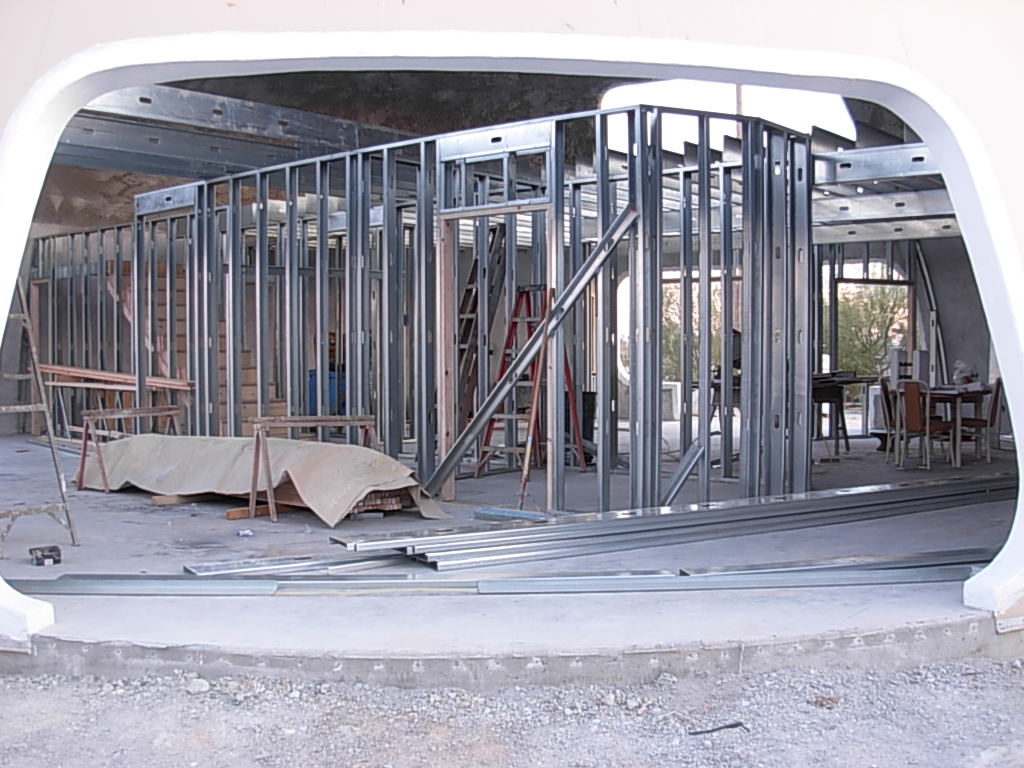 This is the front door opening. The channel for the studs has been put in with an opening for the front door to the left of center. We preferred to have the door centered in the opening and so on a later page you will see that the door opening has been moved.





A close up of the right side of the front door opening channel.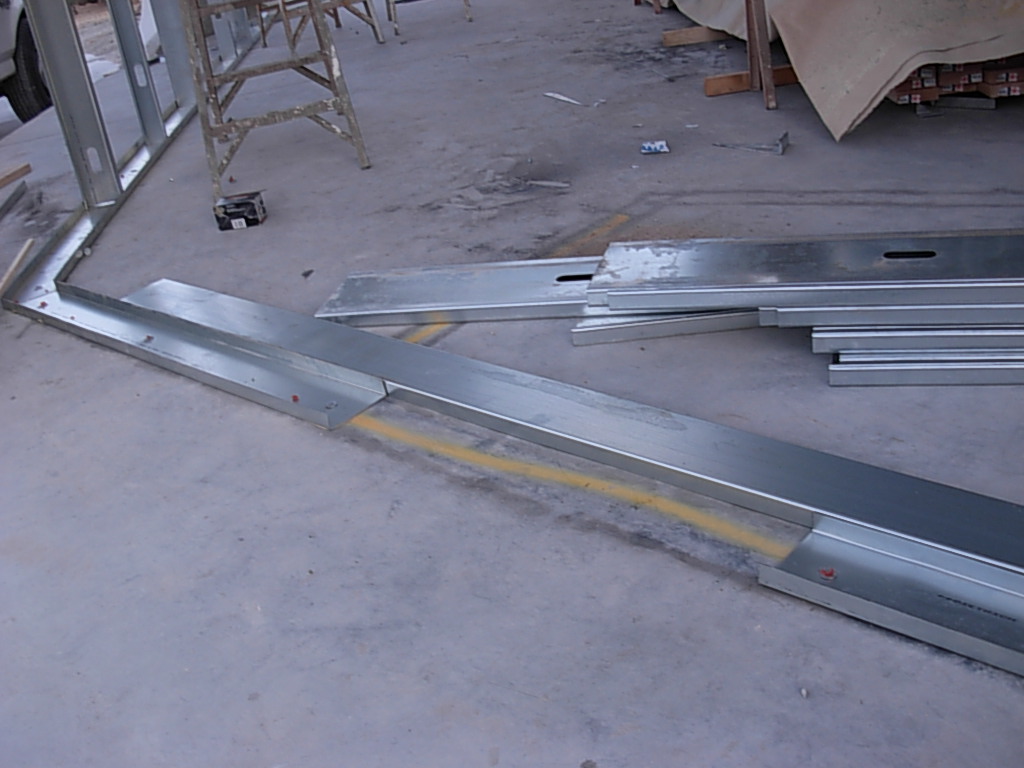 Moving to the left of that opening you can see where the front door was going to go before we had Ray center it.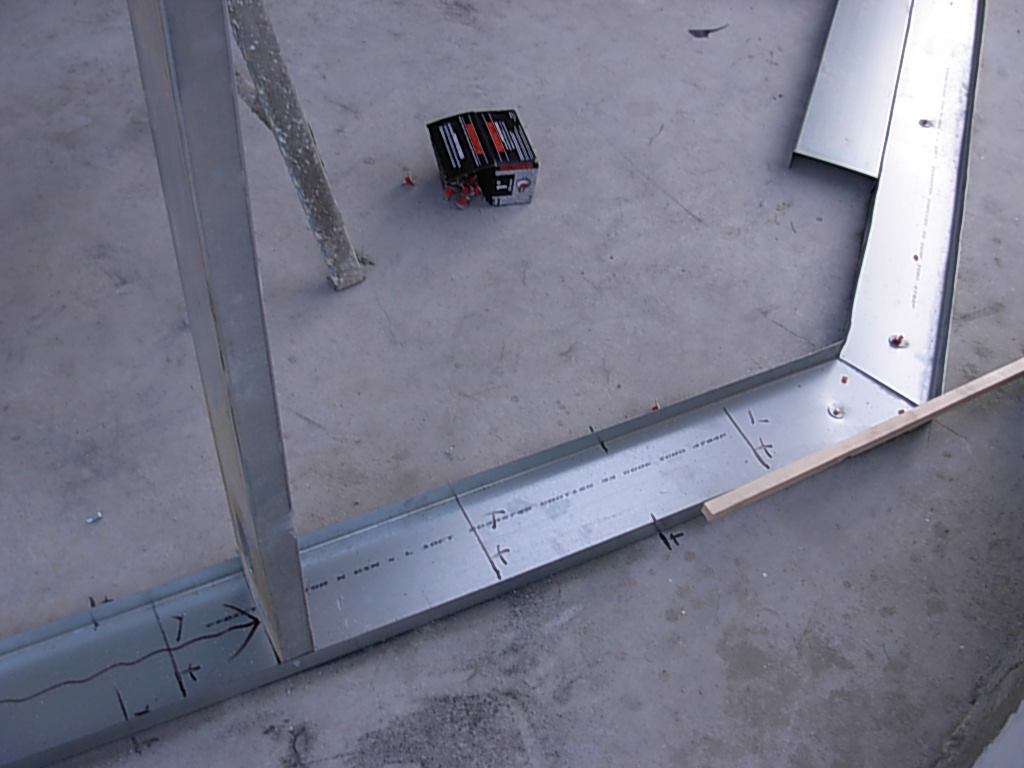 This channel is at the front (middle) opening. The angle is behind the cutout edge. The wiggly line with the arrow is where a window goes.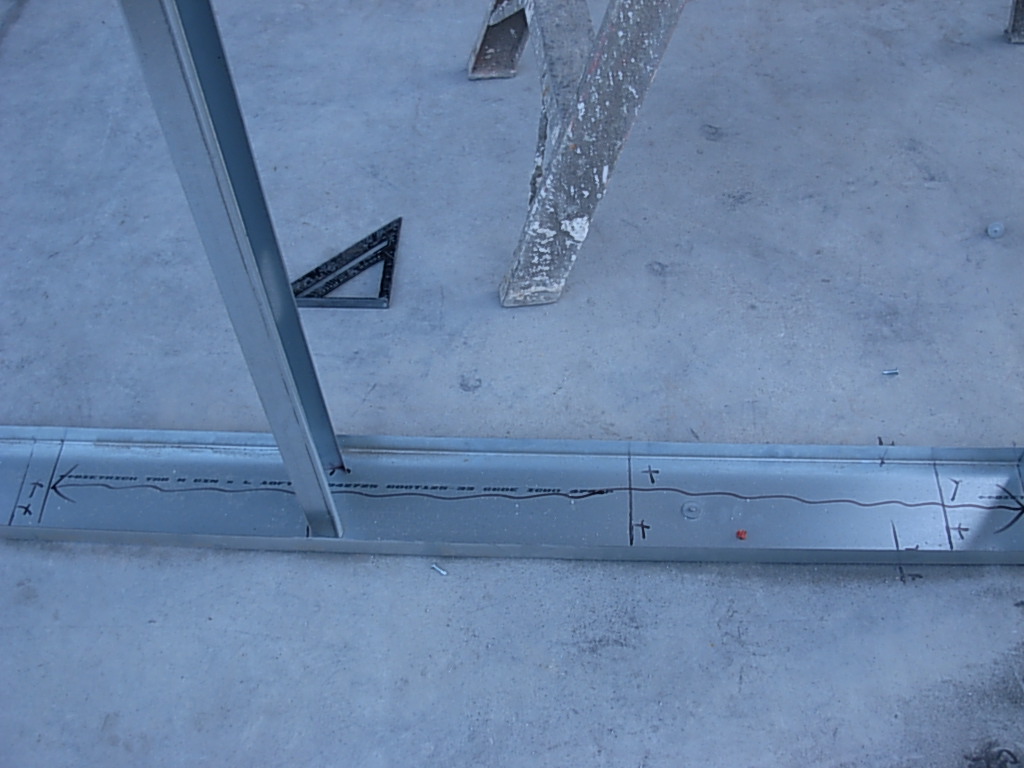 This wiggly line is the other window in the center opening. The lines with the x's are where studs will go when they come in.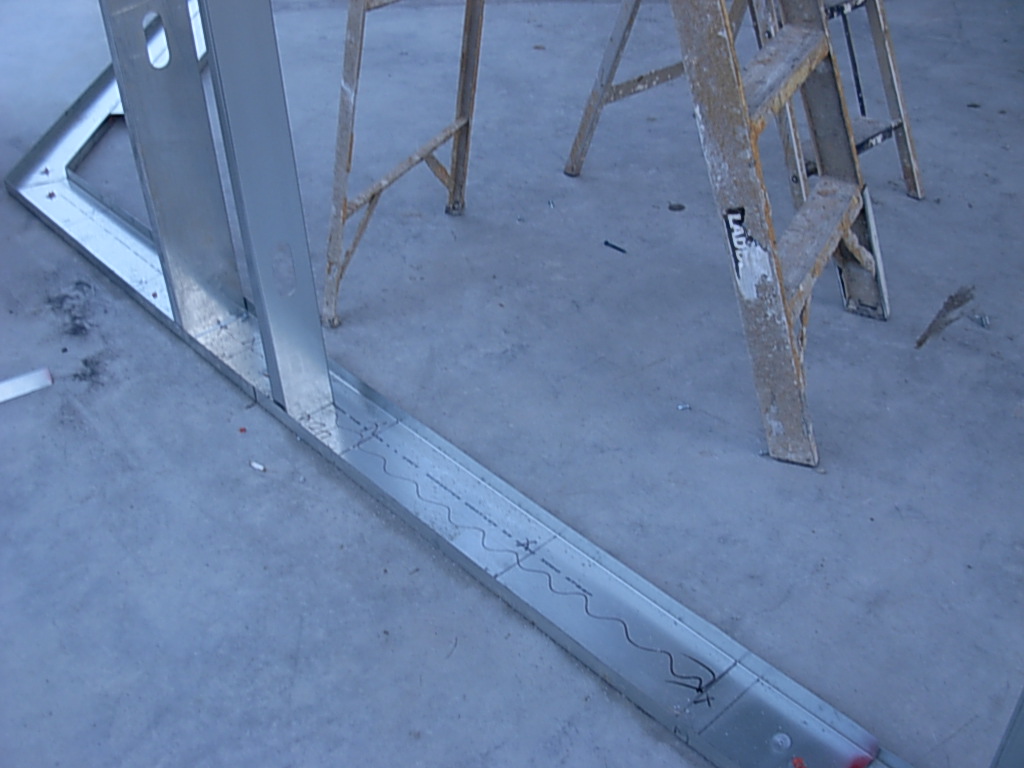 The center opening as seen from the outside.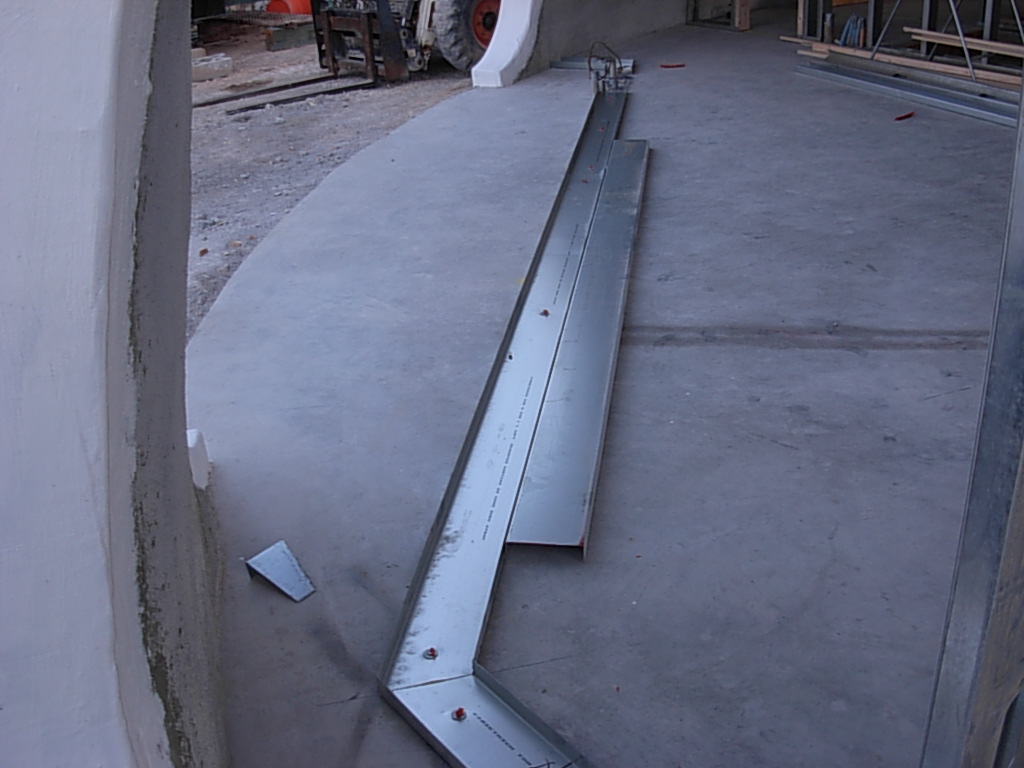 This is the channel for the guest room set-back wall. The angles can be clearly seen behind the edges of the cutouts. The space between the inset wall angles and the dome may remain open or be closed by small walls. I would prefer them added to protect the northwest facing front door from the cold winter winds that come from the northeast.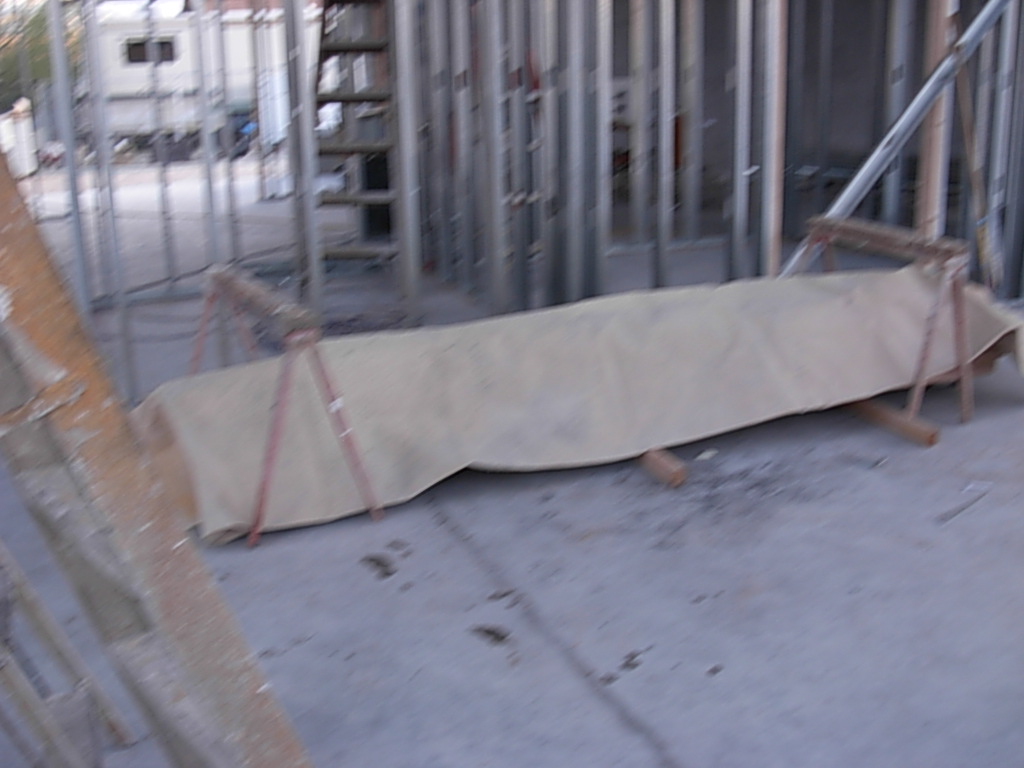 Lumber covered to protect it from the rain/snow we may get by morning. It's coming from the southwest so I imagine the snow will fall on Summerlin and we'll get just the rain.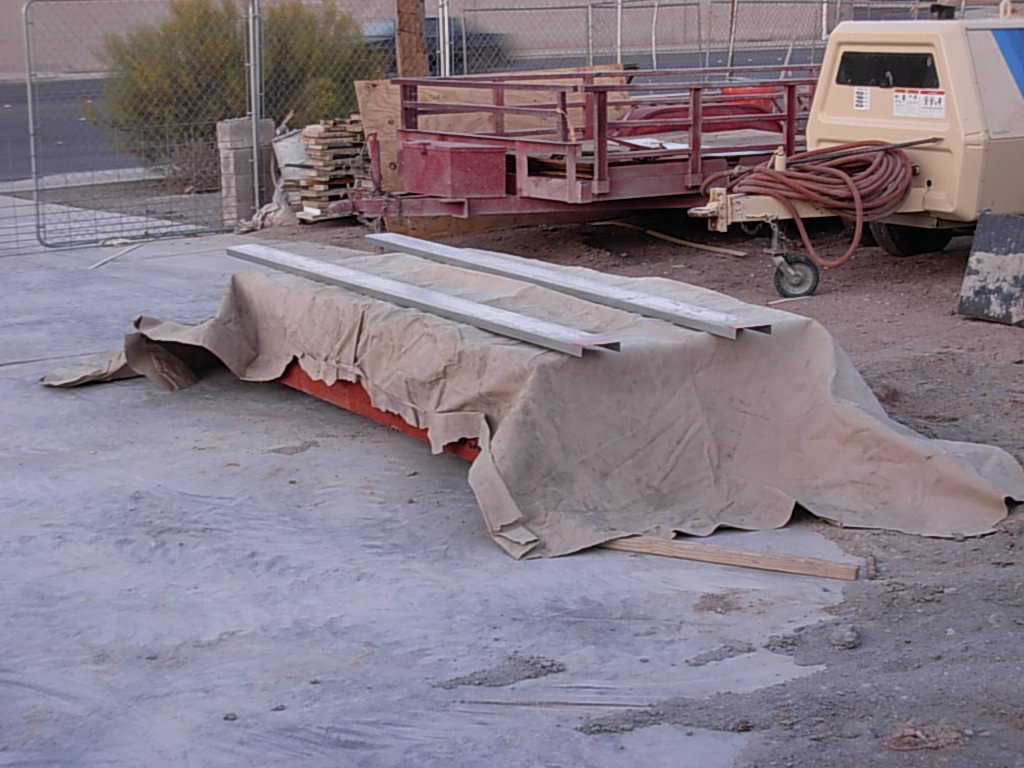 A stack of 4x8 sheets of press board is covered for rain protection.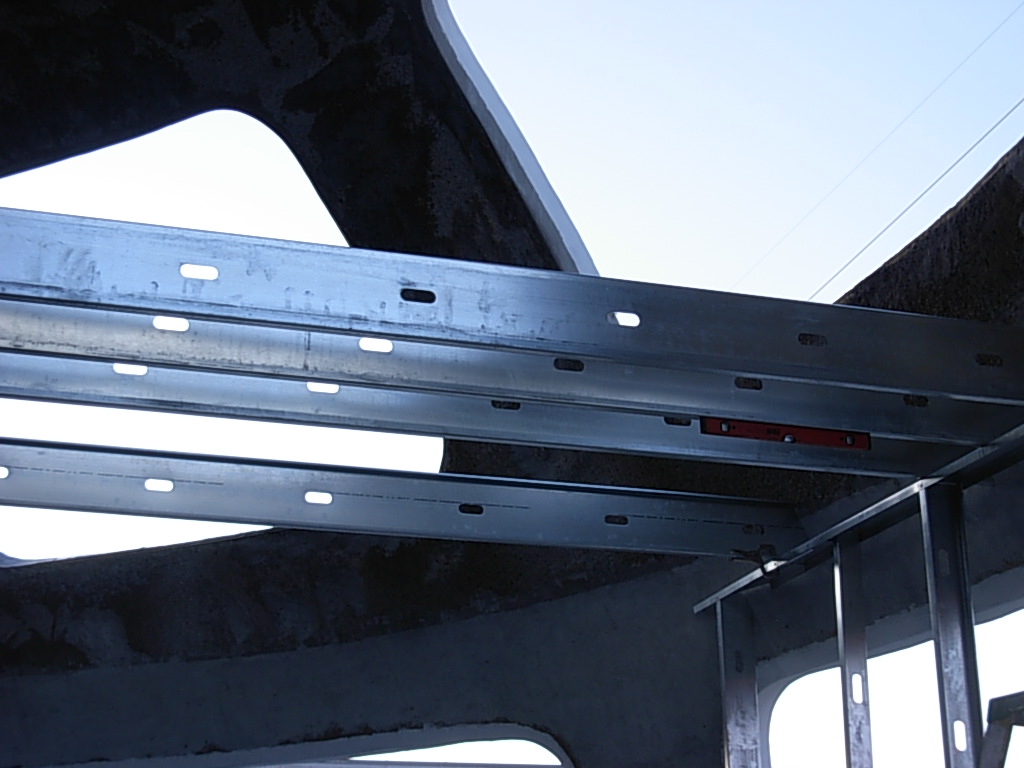 The joists put up today are above the downstairs master suite/office suite.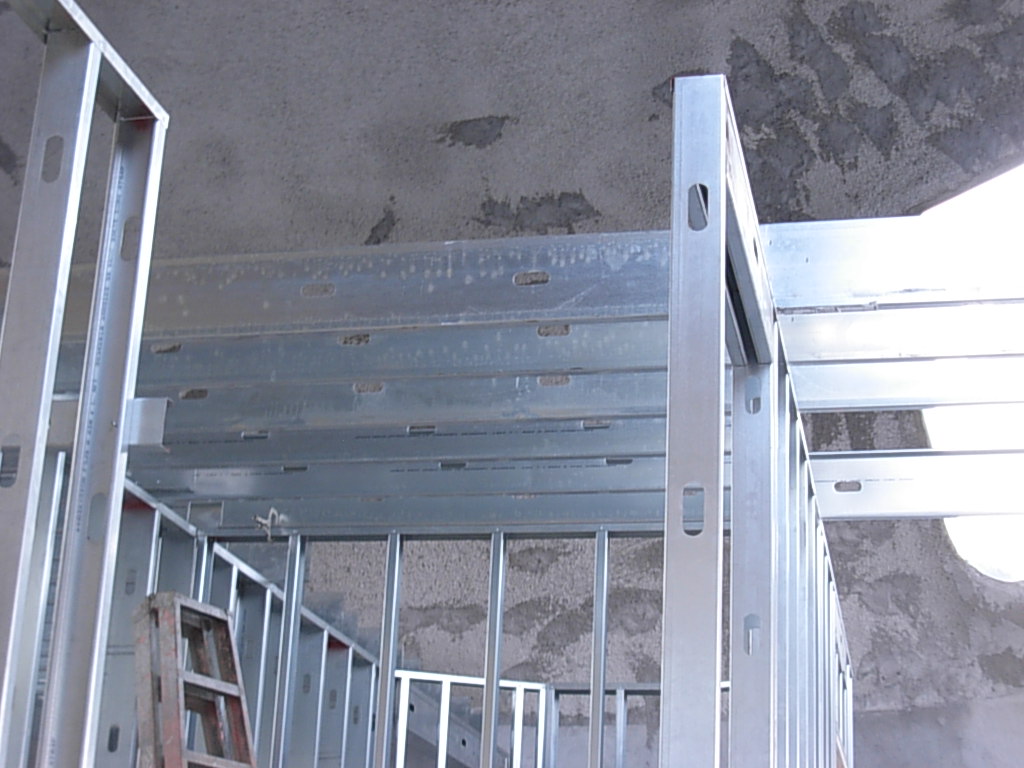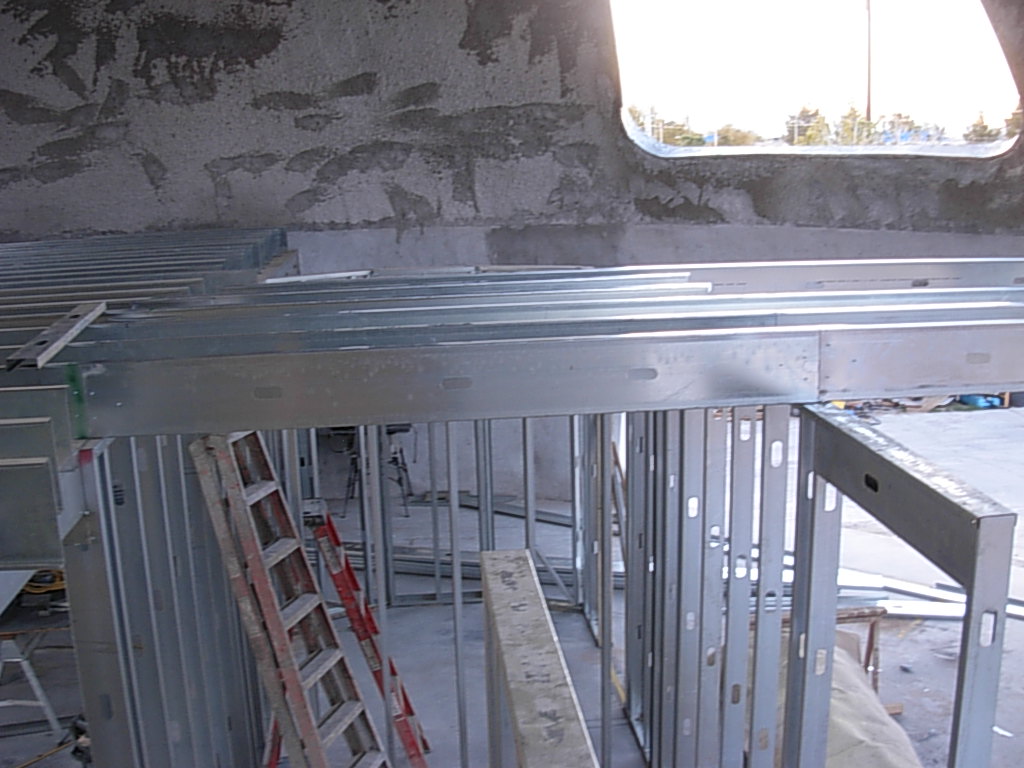 The new joists as seen from the top of the stairs.