December 17, 2008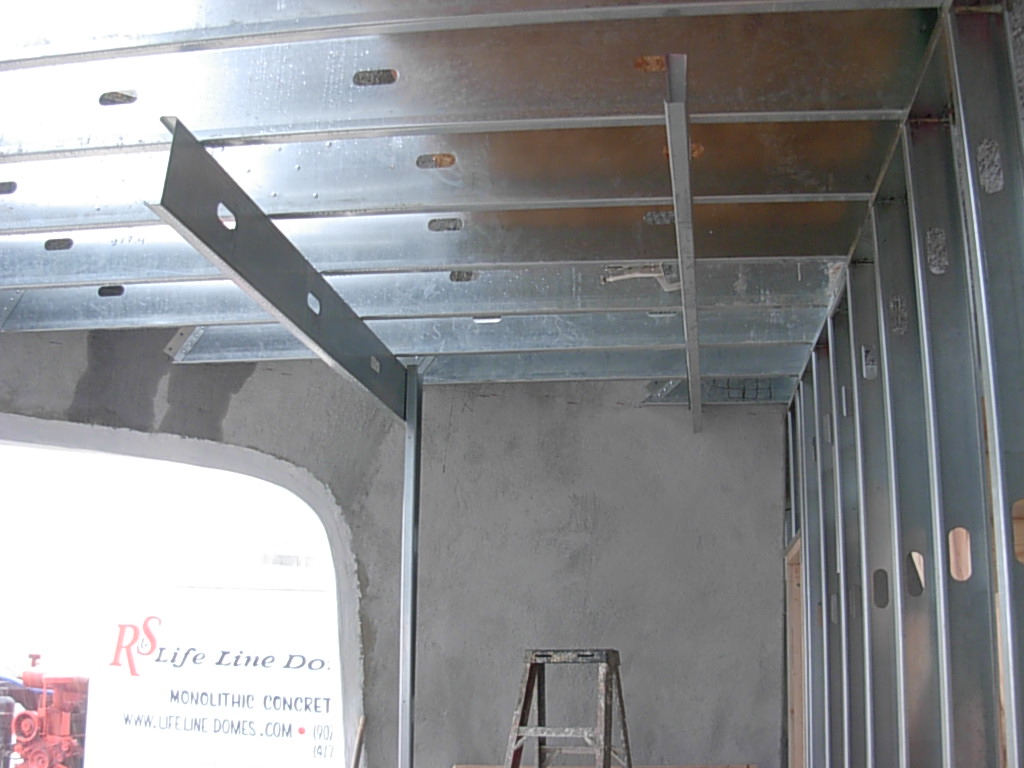 The joists are done and the second floor flooring is started.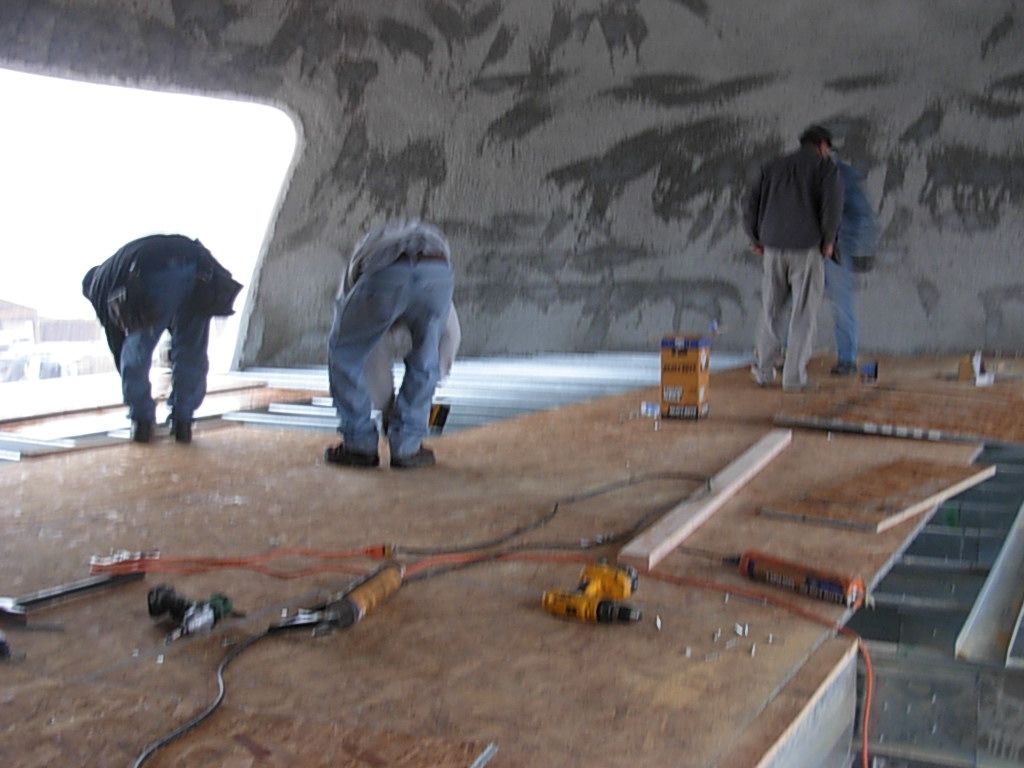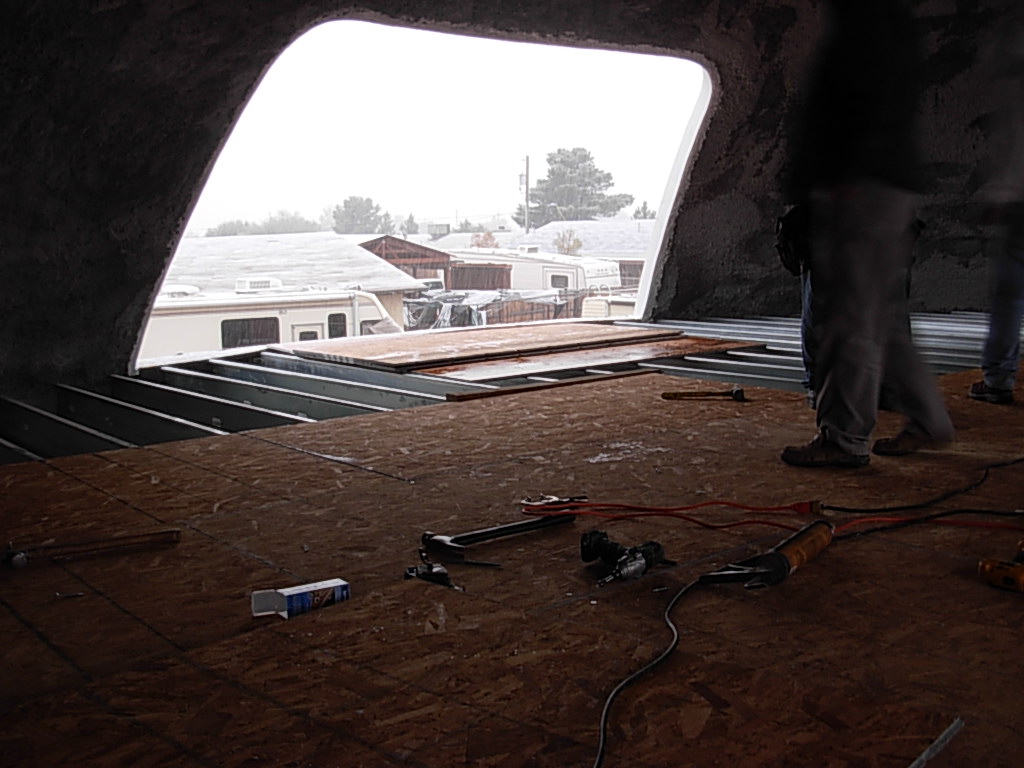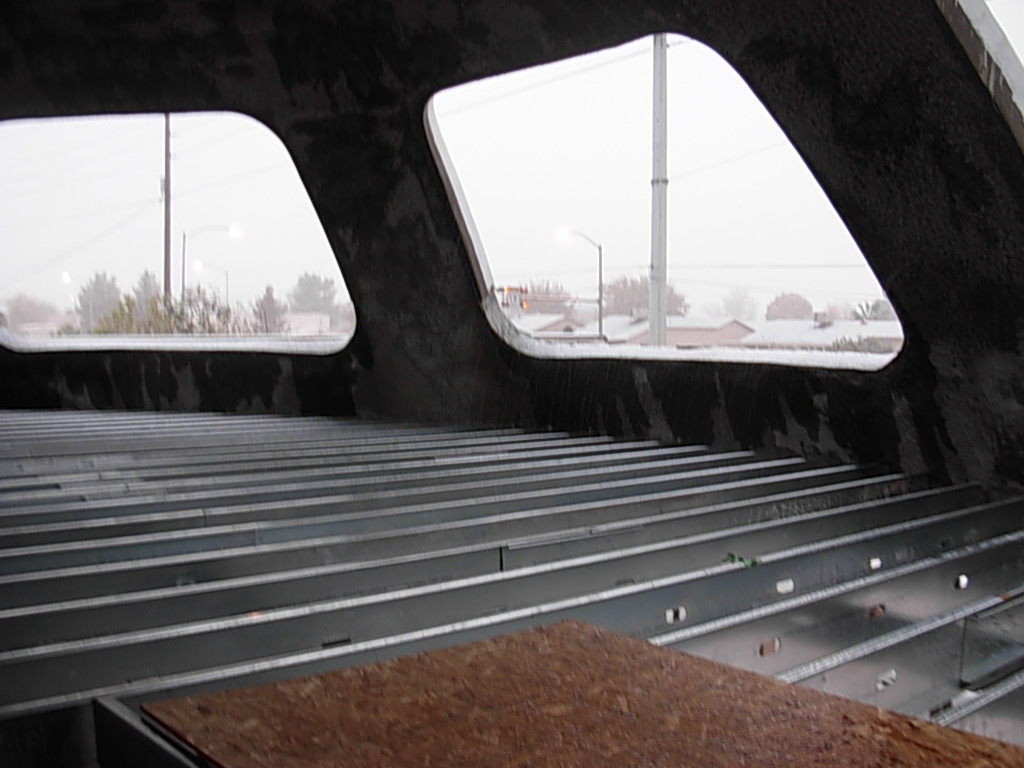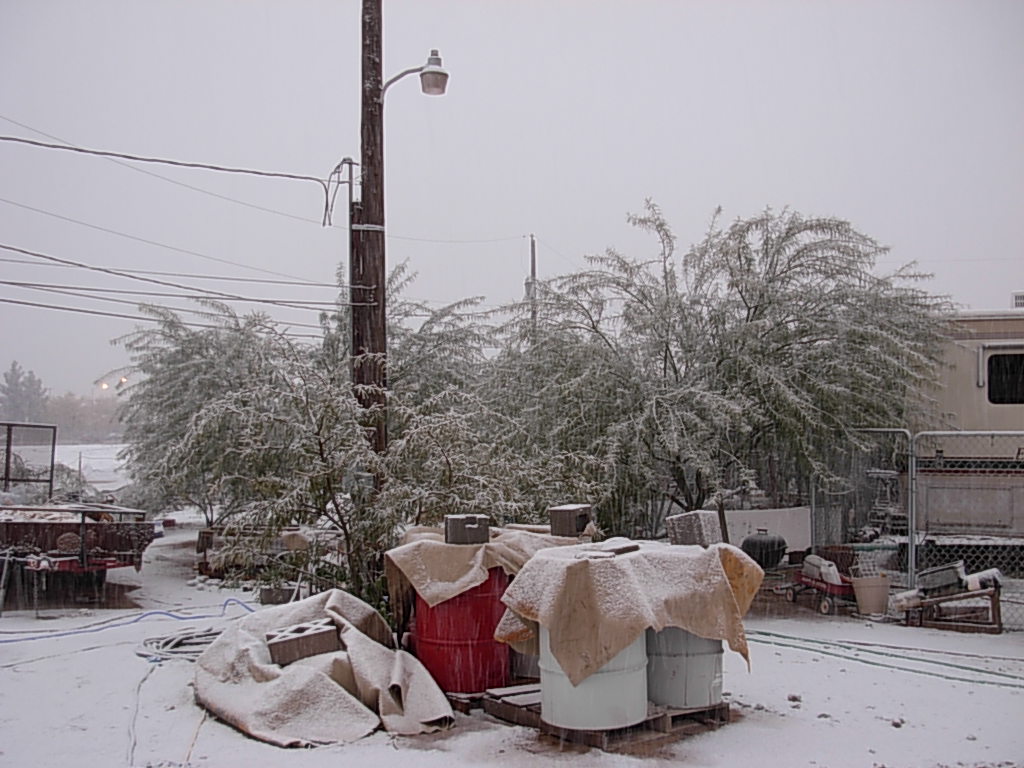 Yes it IS snowing. The "worst" storm since 1979 according to the weather channel! It should be gone by morning. (we hope)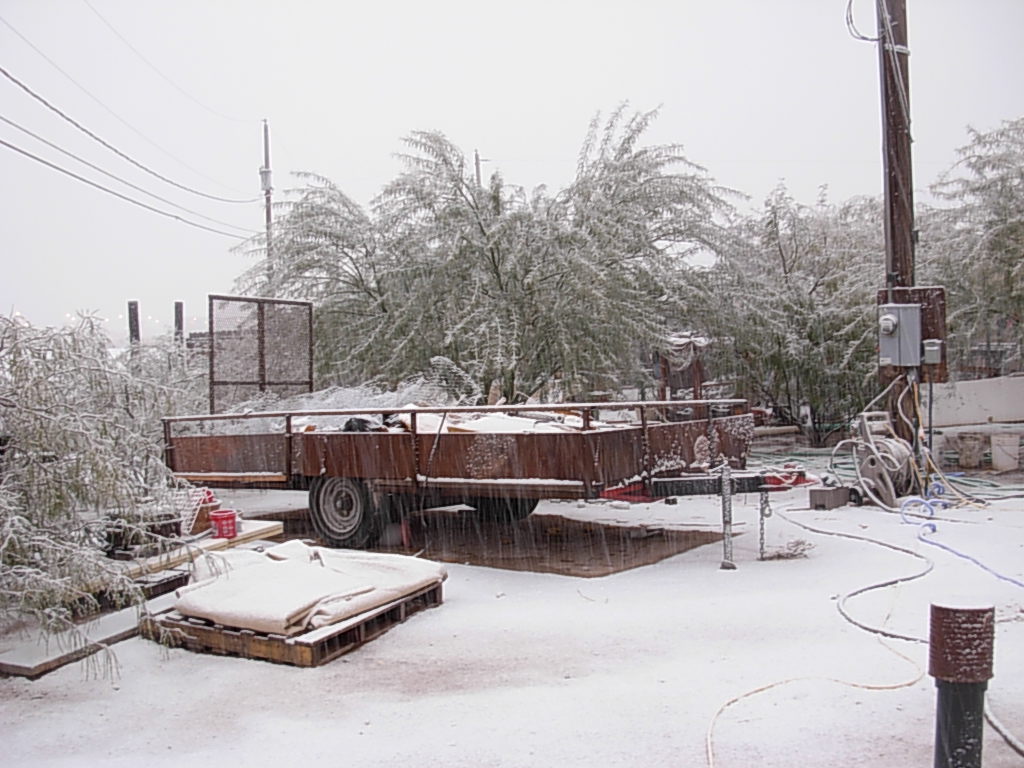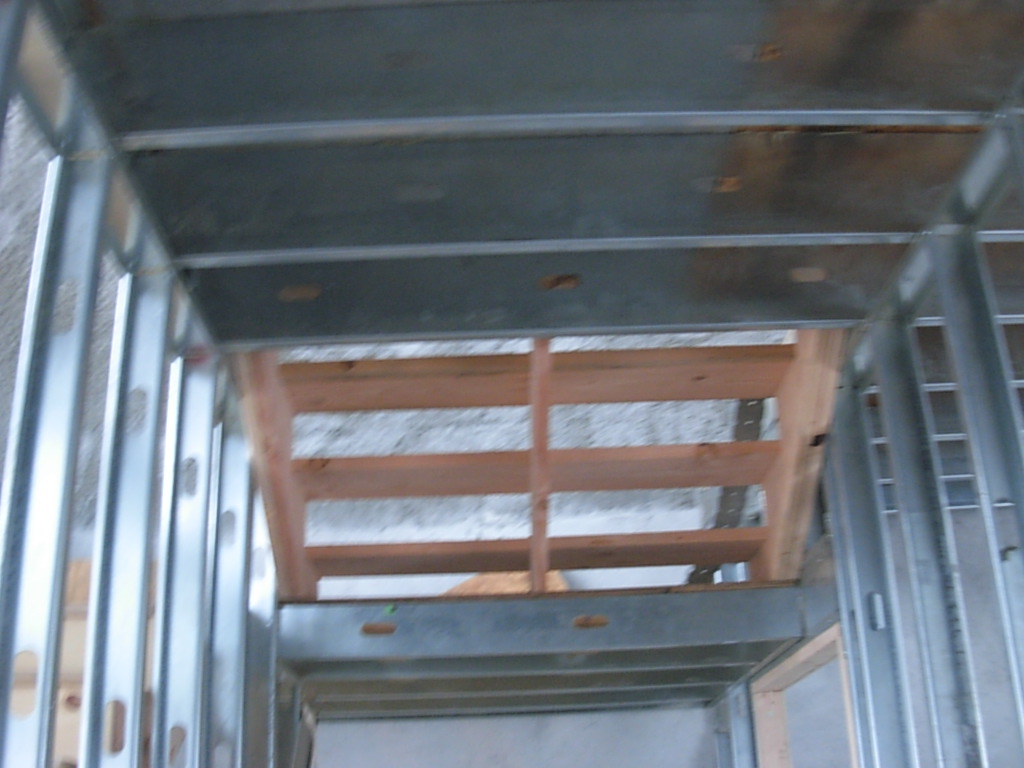 The stair frame and treads from the landing to the second floor are in place.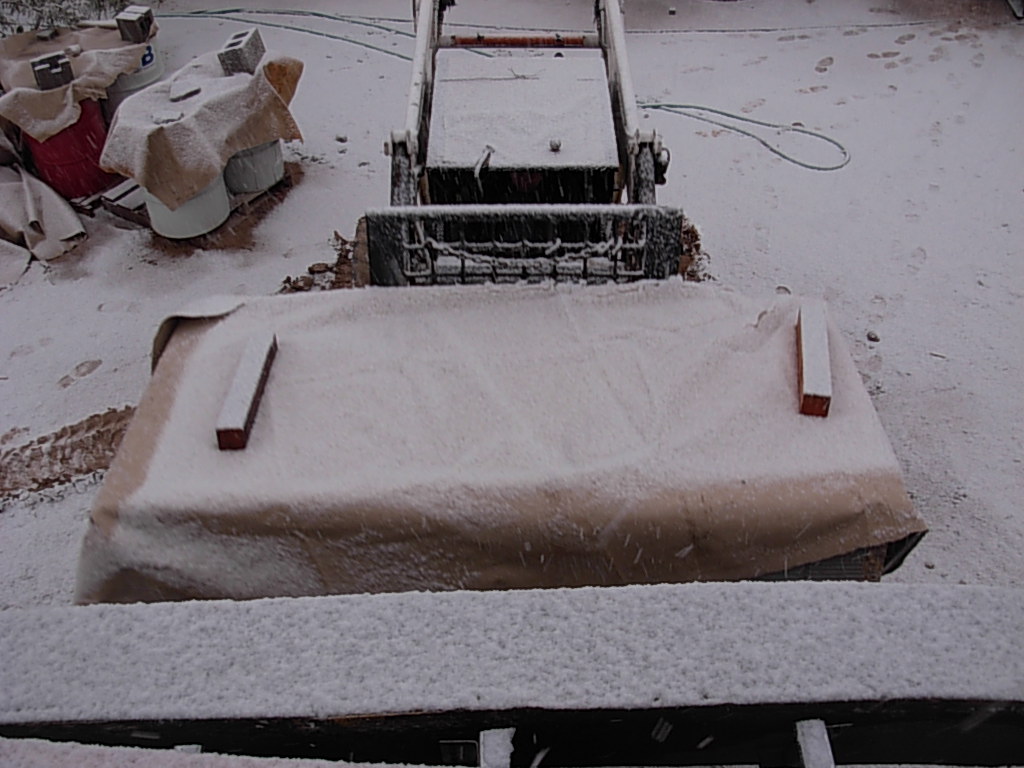 Looks like the bobcat is working somewhere up north instead of in "sunny" Las Vegas. That's a load of flooring being lifted to the balcony opening.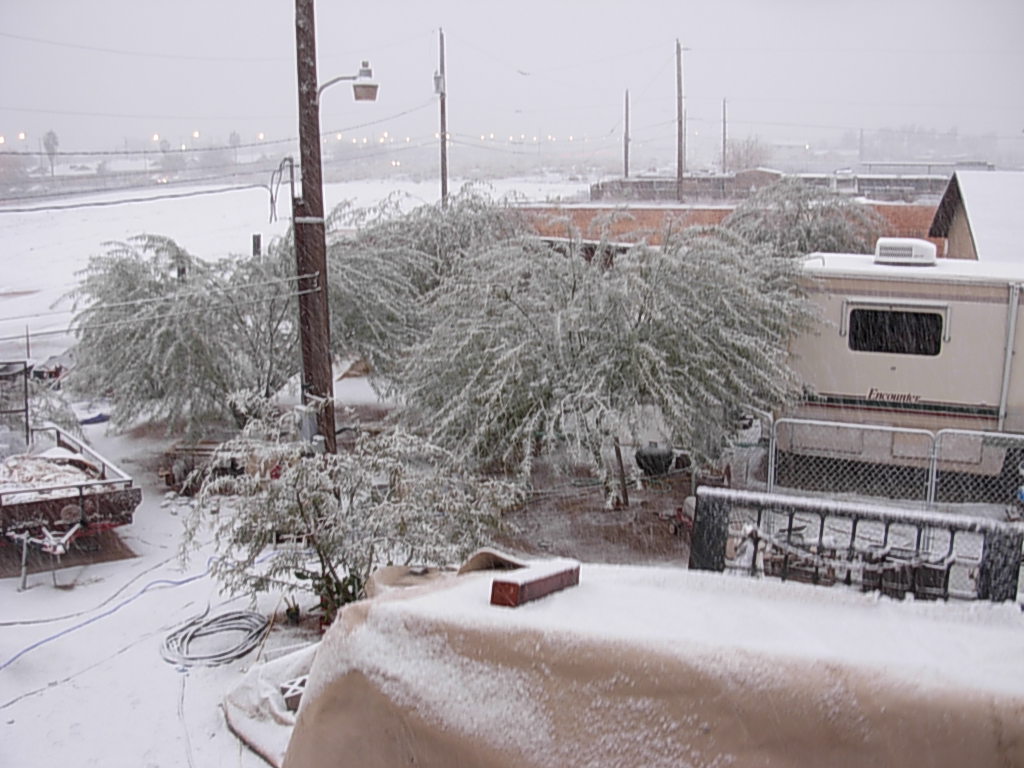 It figures that the first view from the balcony would be a winter scene!!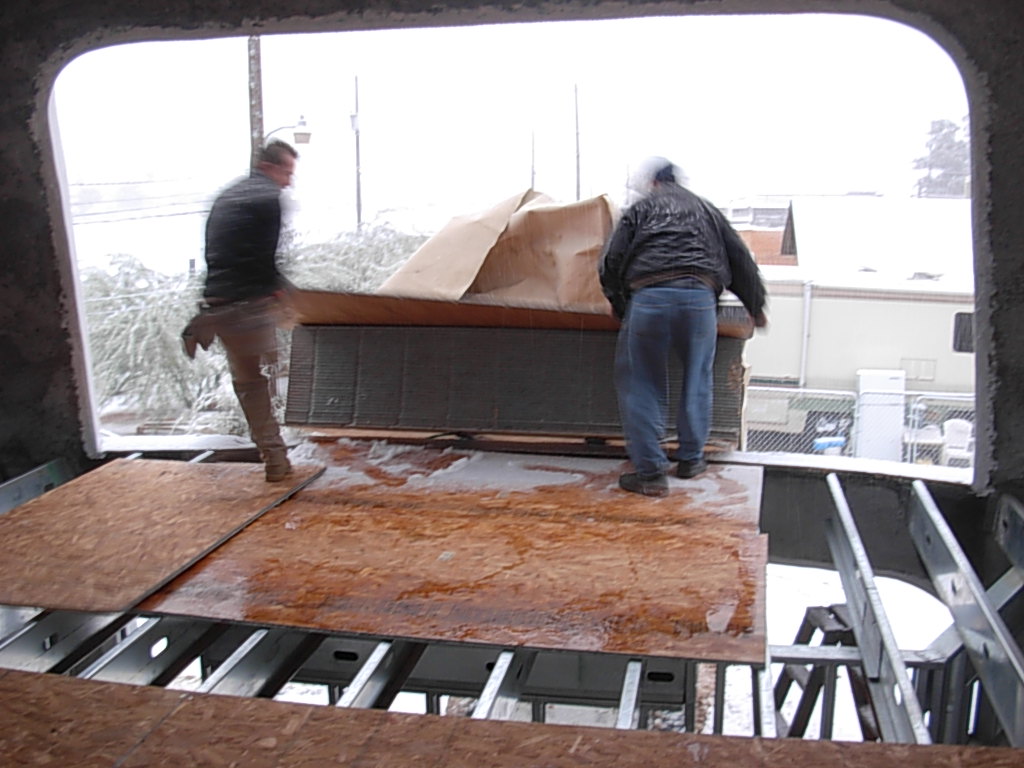 Bringing in floor sheathing.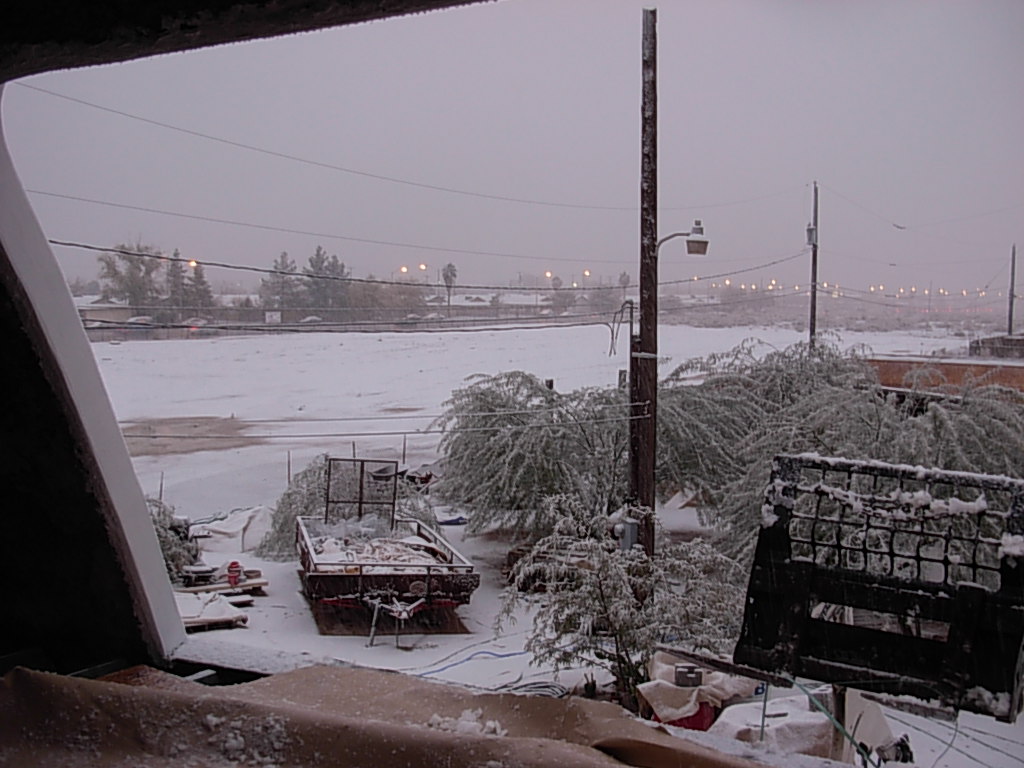 Any other time this would be a beautiful view of Sunrise and Frenchman Mountains to our east.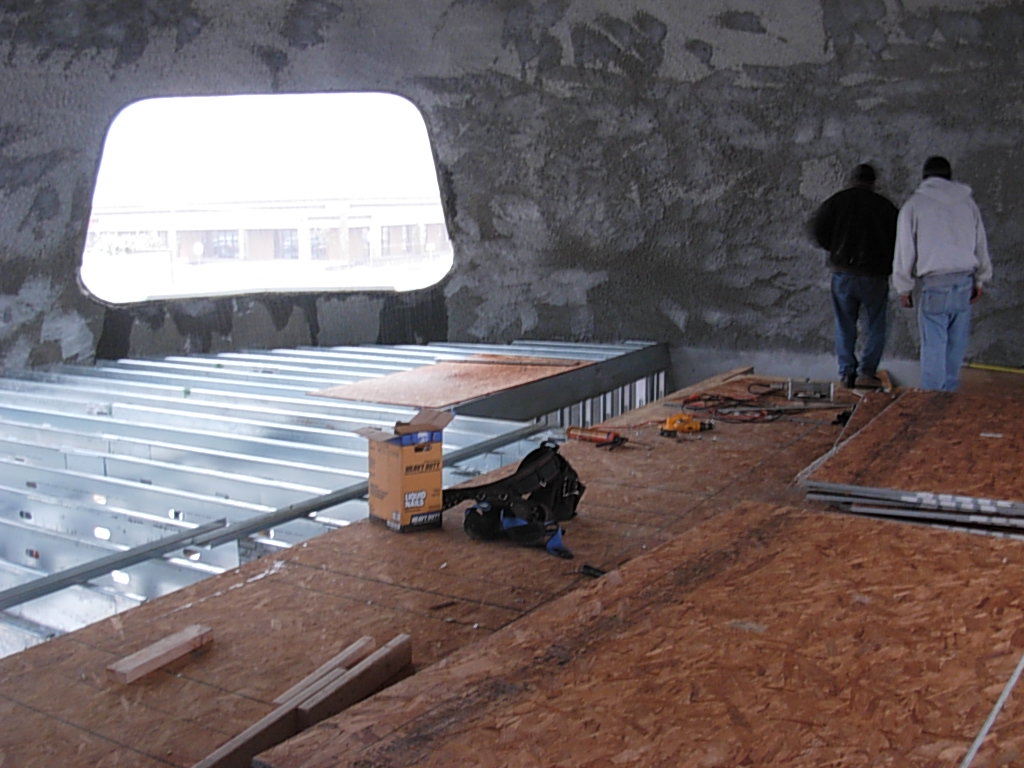 The sheathing going into place and a view of the finished joists over the guest room. That completes all of the joists. The guys are standing at the top of the stairs.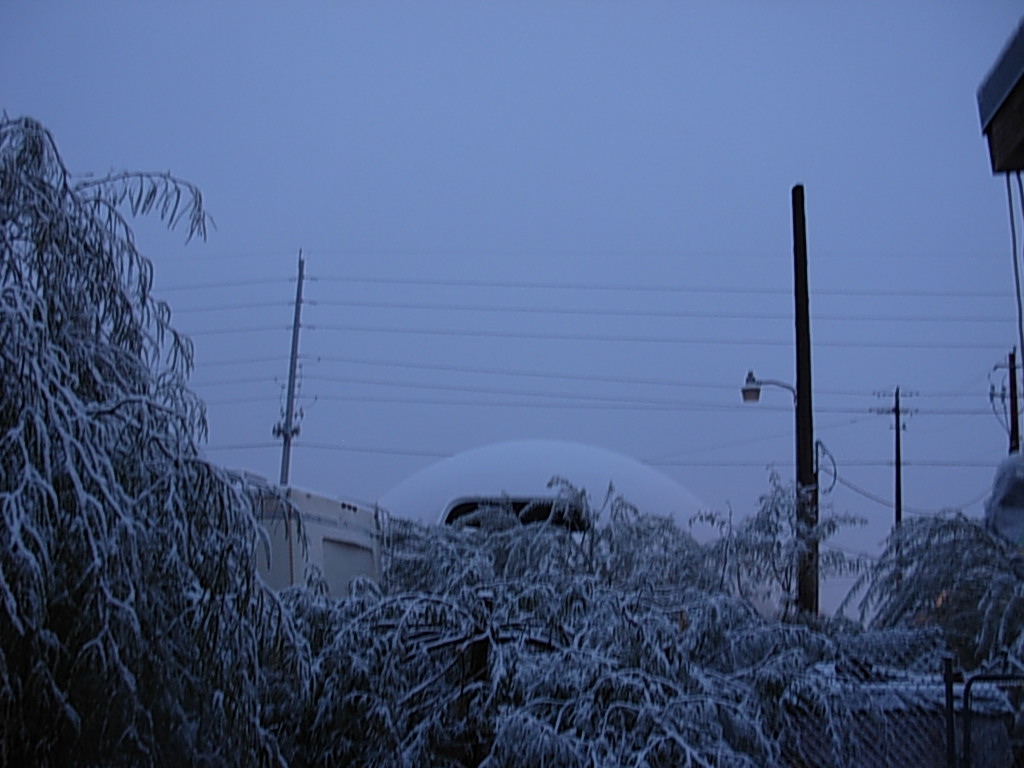 Is it our tan dome or did someone build a giant igloo? I guess that's what happens when you hire a builder who's from Alaska!!