December 23, 2008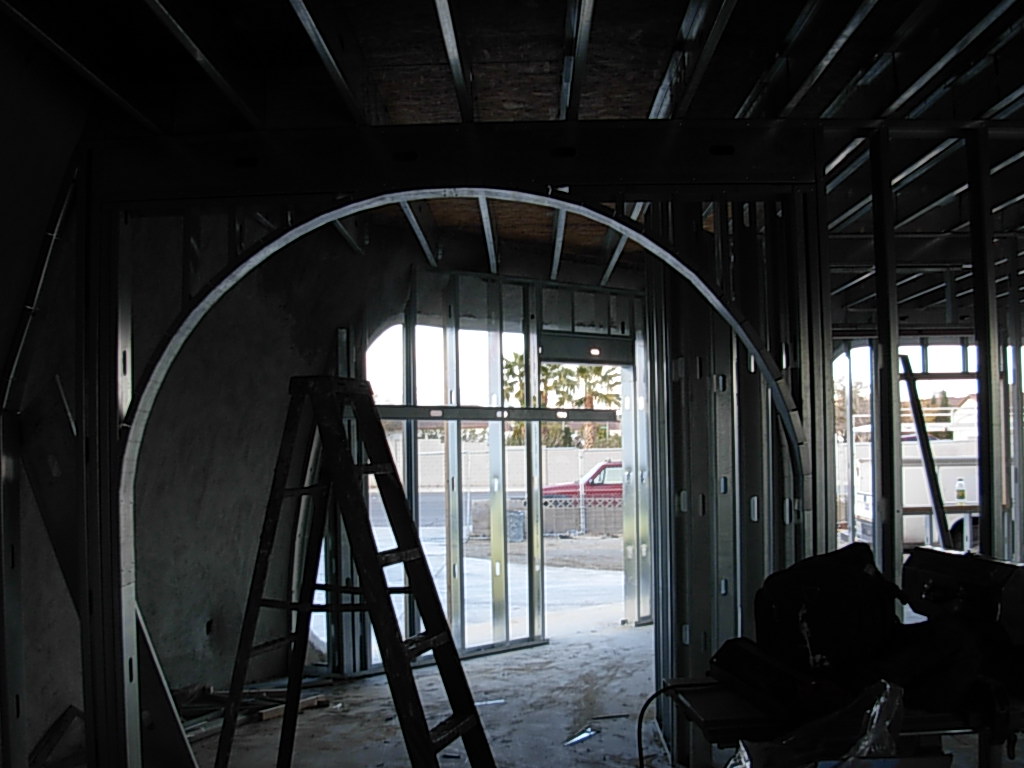 The completed arch frame. Looking from the living room towards the front door.





Enter the front door and turn right. The arch gives some class to the common area entrance.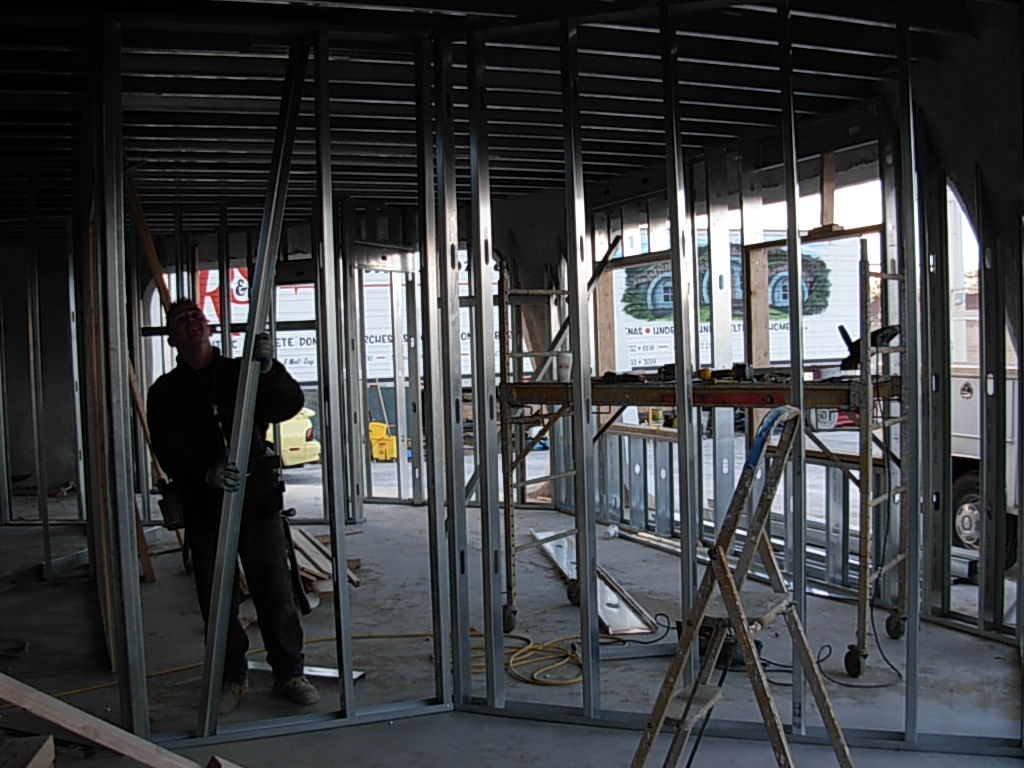 The wall between the guest room and the suite going in.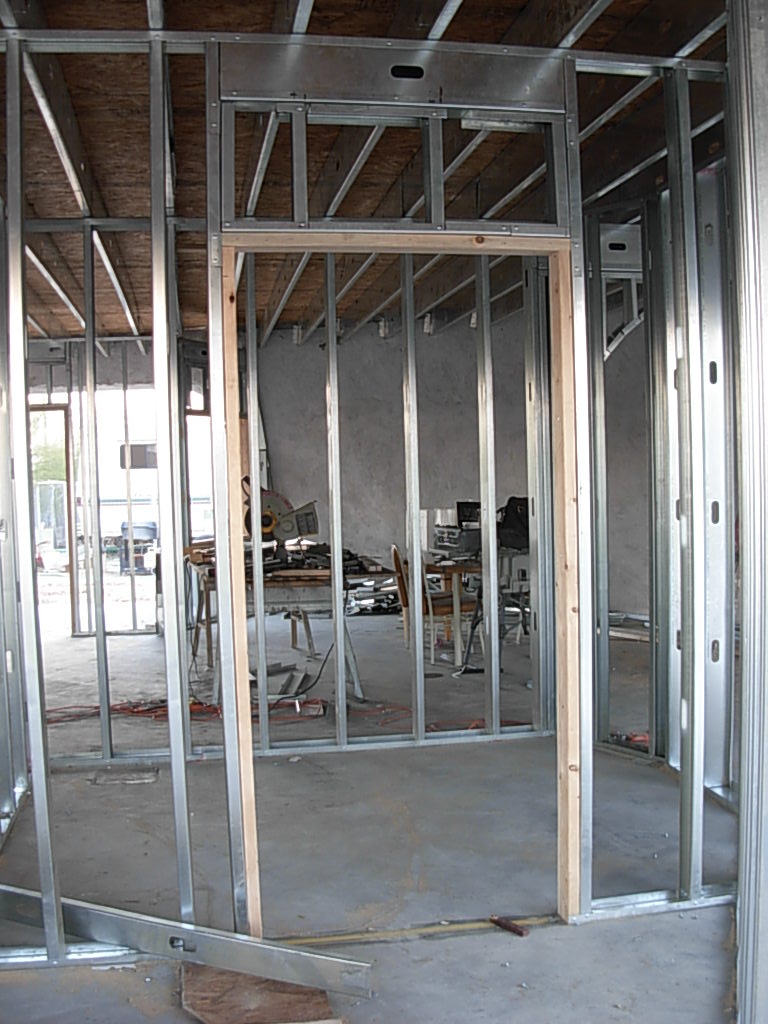 The doorway to the suite bathroom is framed.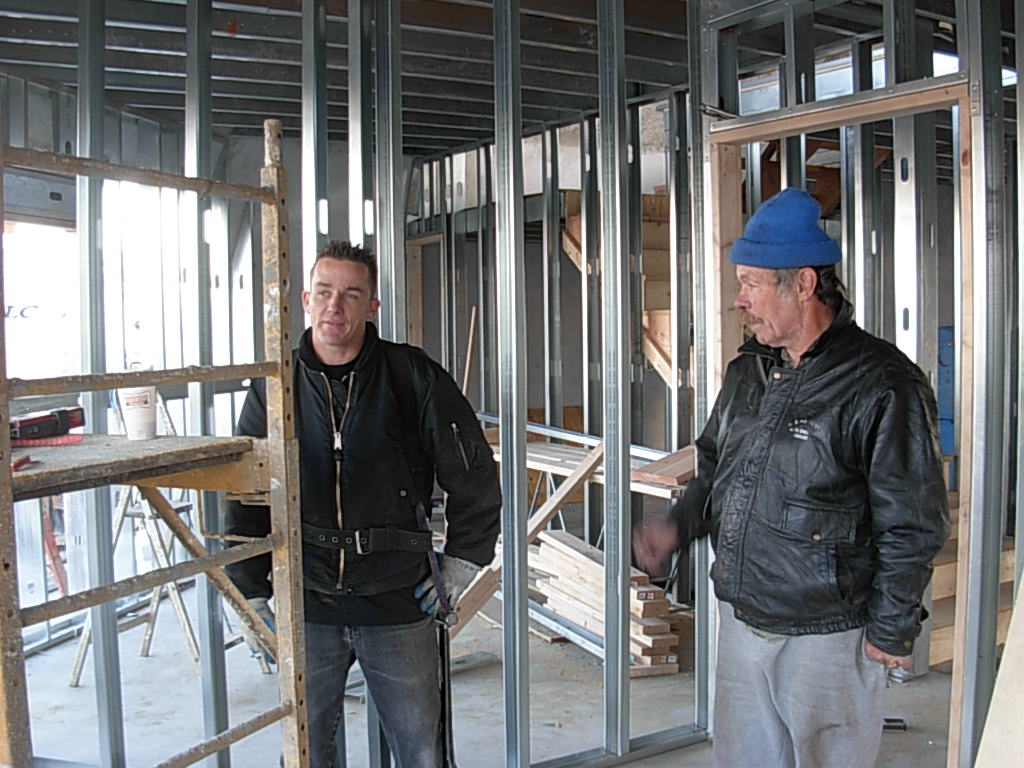 Shannon (left) and Dave (right) admiring Shannon's work. Dave just finished 2 days of rewiring and repairing Ray's 3 trailers. All should now be road legal and ready to travel to the next job.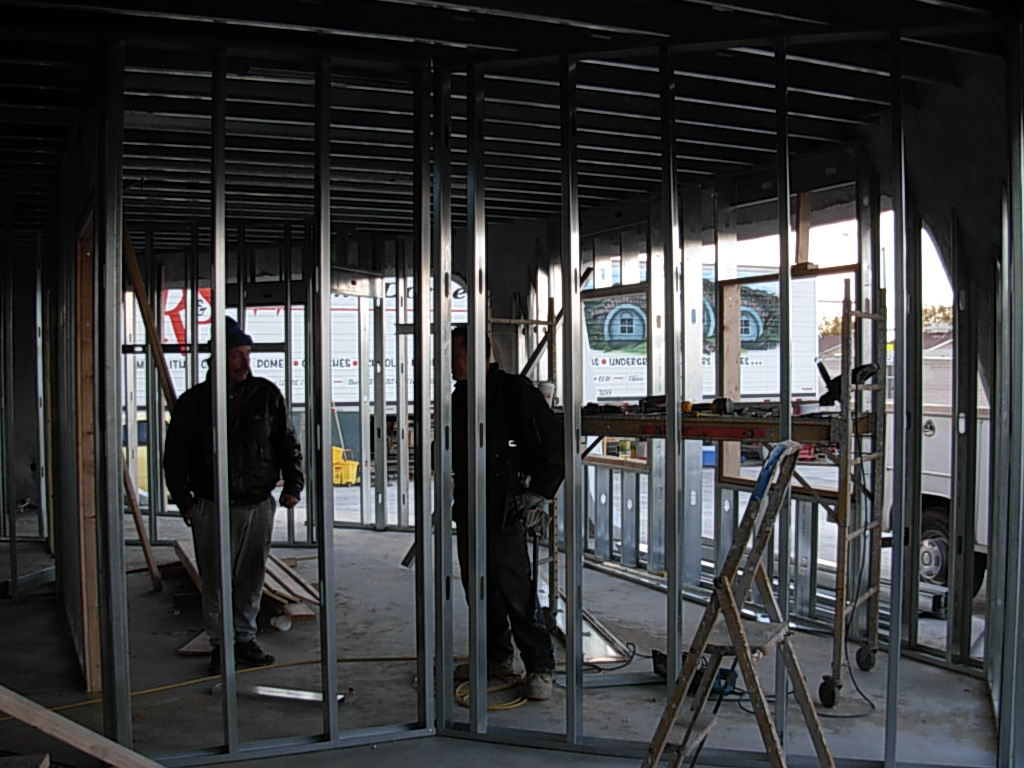 You can tell that the temperature isn't up to Vegas standards by the way both are dressed. It's amazing that inside the dome is warmer than out in the open air in spite of the open cutouts.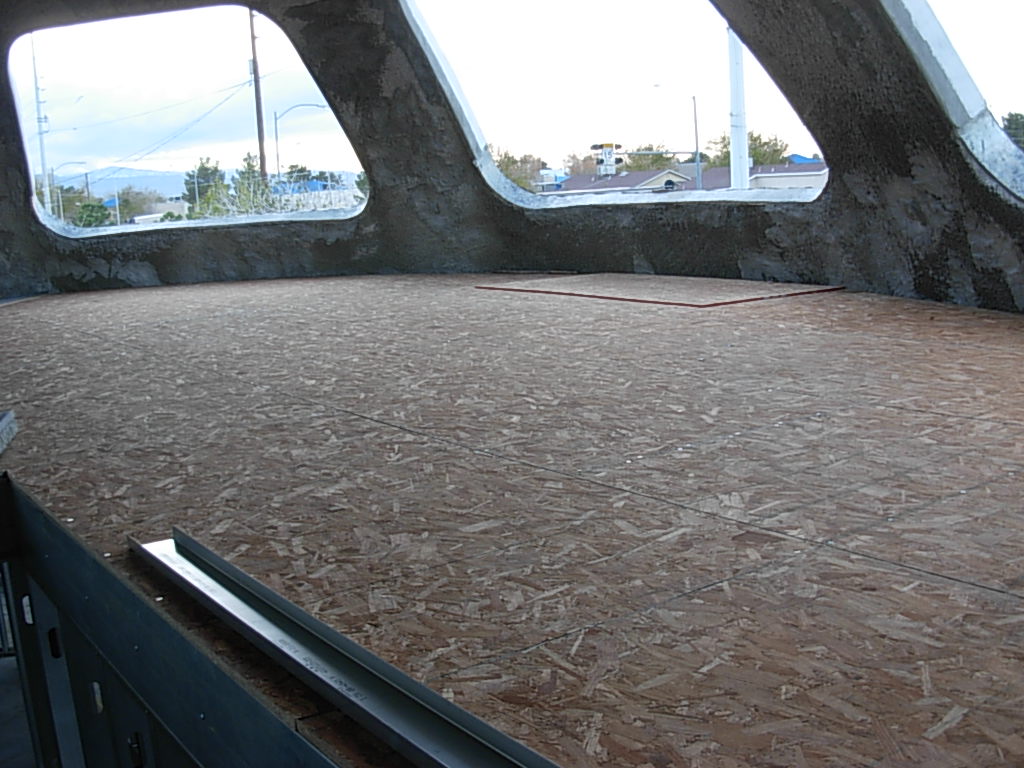 A couple of shots of the second floor. Once the first floor is finished, the master bedroom, sitting room, closets and master bath can be started.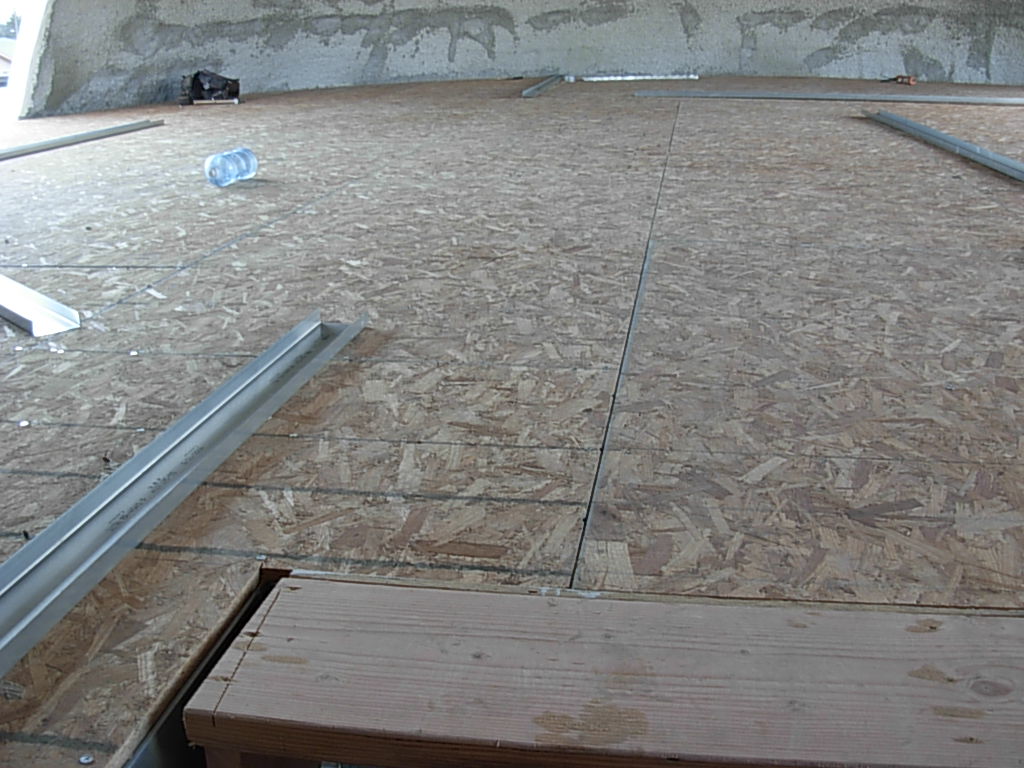 It may not be finished, but the second floor balcony is going to have chairs set up to let us watch the "Strip" (and almost anywhere else in the valley) New Year's Eve fireworks displays. We'll see if we can get some decent uploadable pictures and video.