December 24, 2008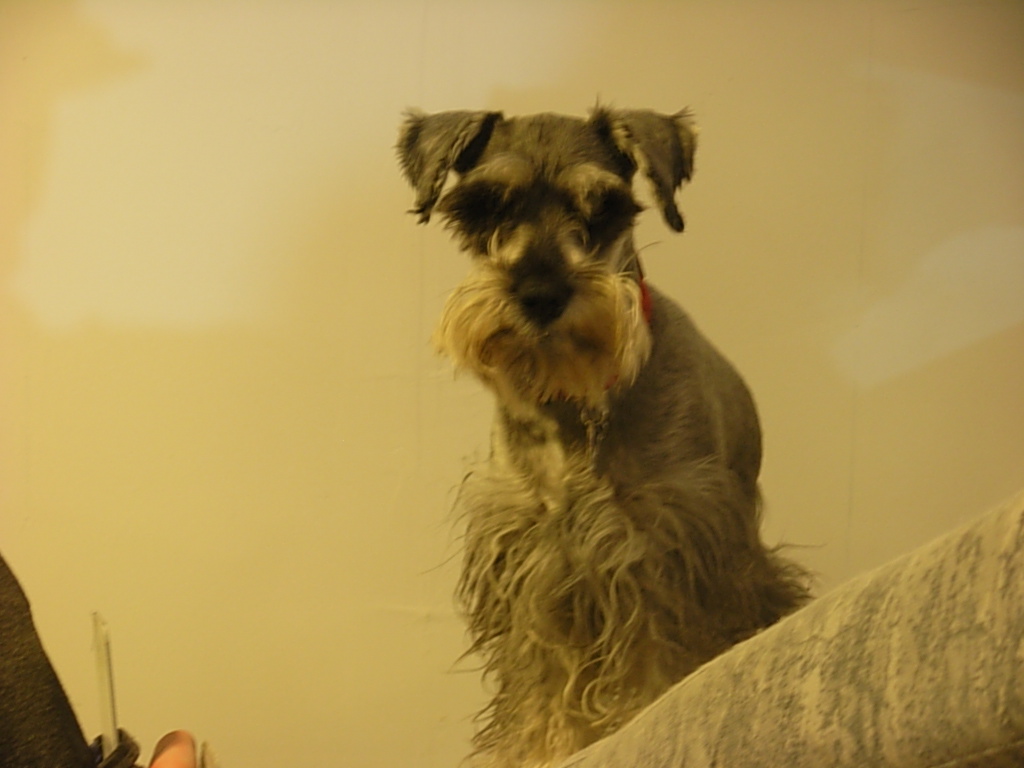 Ray left his field foreman Coal at the job site while he and his wife were in Alaska.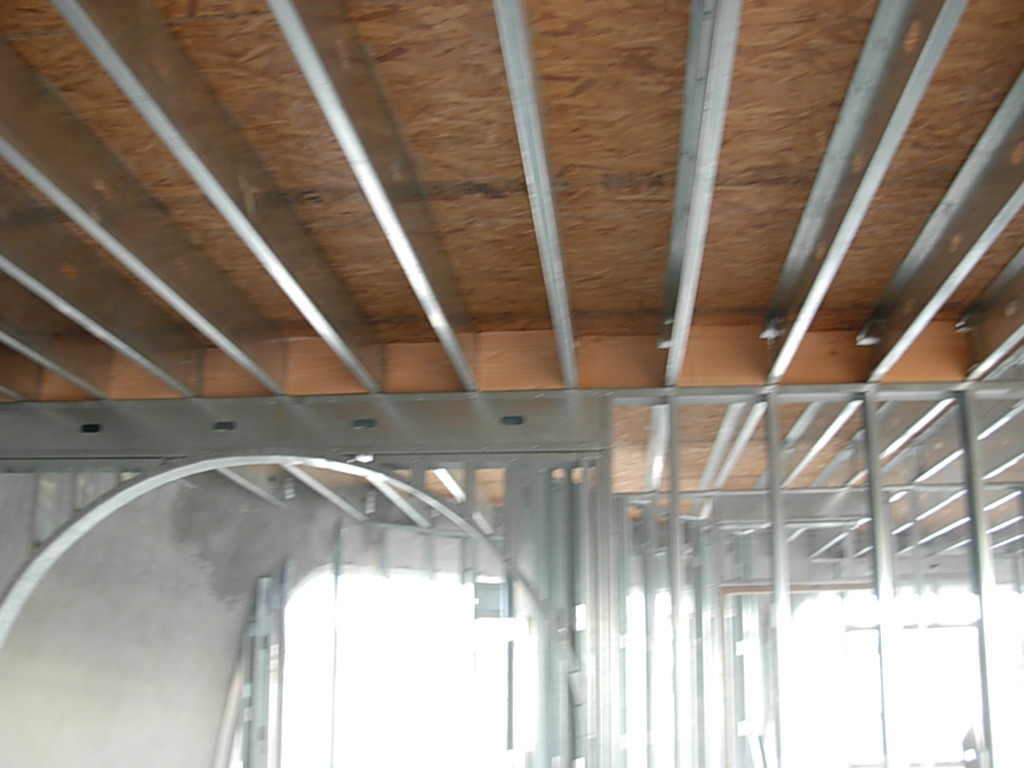 The wood blocks between the joists are the firestop the county requires. It's supposed to slow down a fire from getting from one side of the dome to the other. I doubt that I will ever figure out why the county requires a flammable substance as a firestop in a non-flammable building!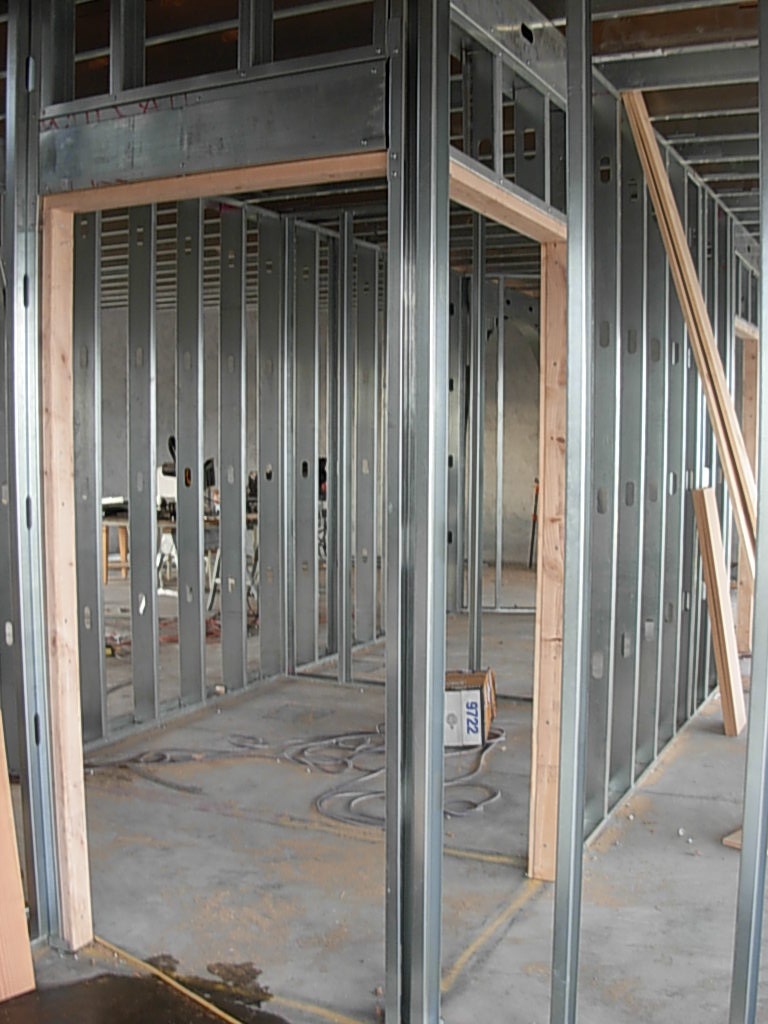 This shows the 2 bedroom doorways as seen from the guest room. Beyond is the guest room bathroom. As you can see it still needs the doorway wall.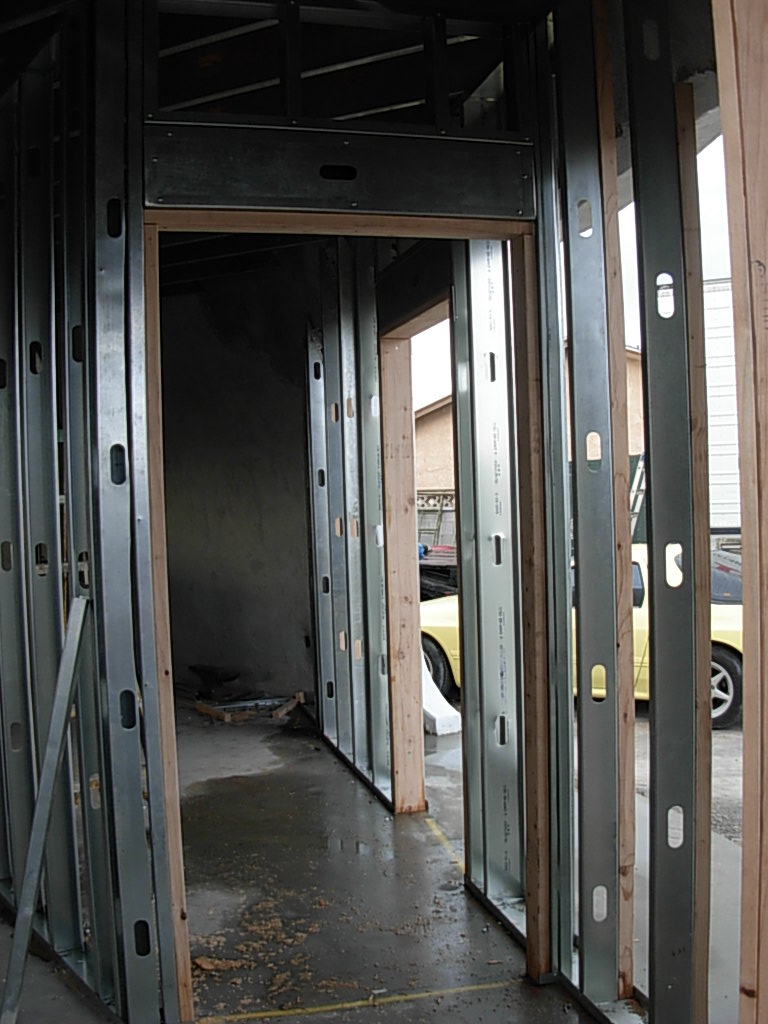 This is the suite/office doorway that is just inside the main entrance to the house.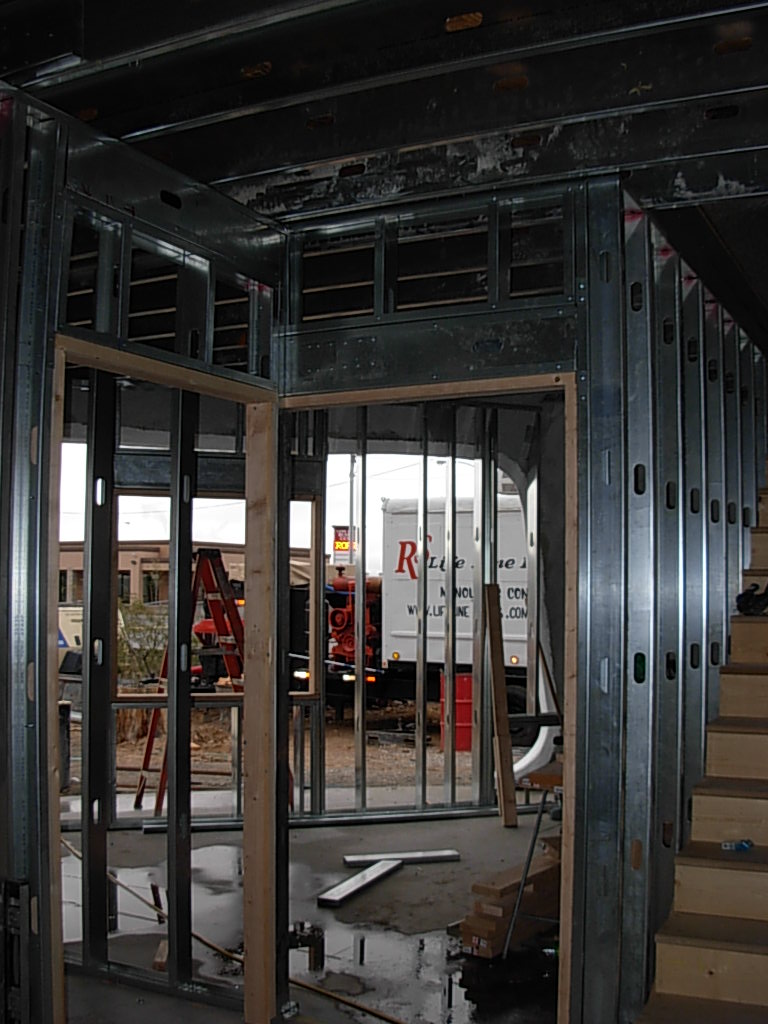 The doorways to the 2 bedrooms and the stairs all in the the short hallway off the main living area.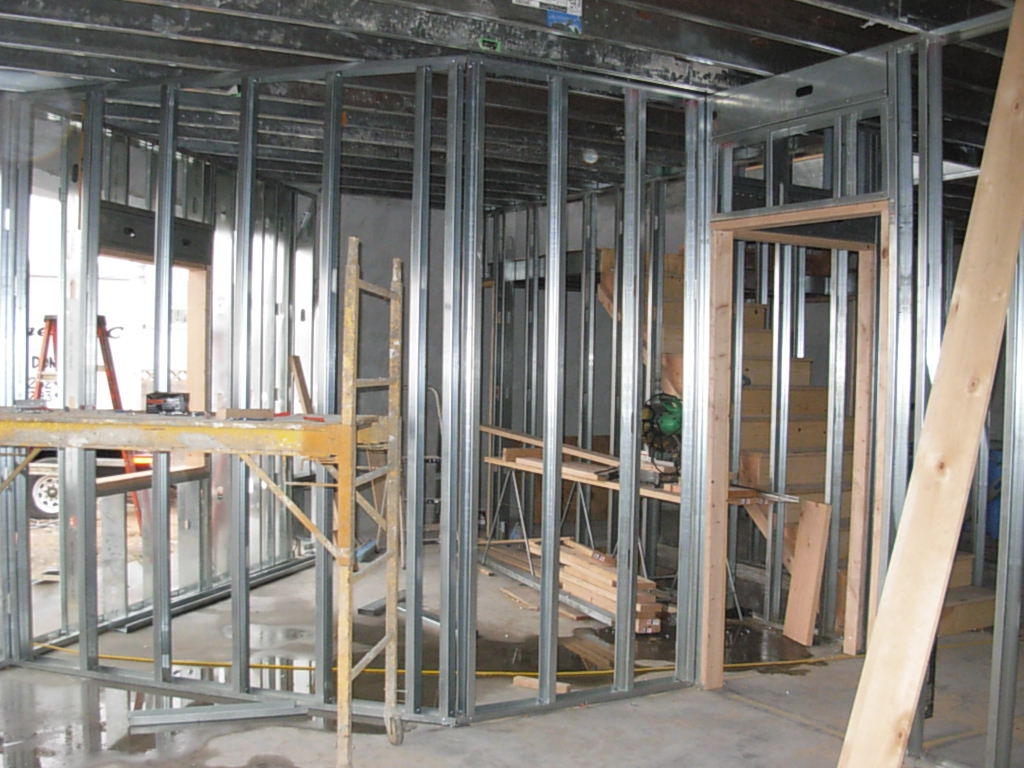 This is the wall between the guest room and the suite/office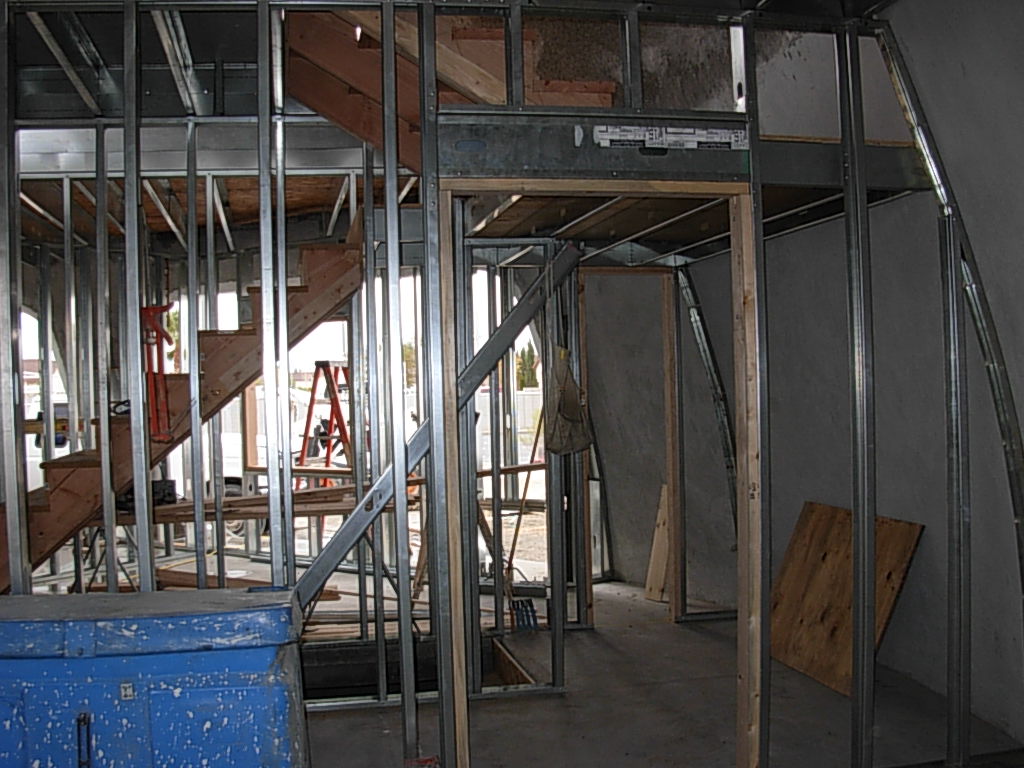 Looking into the laundry/utility room from the kitchen. You can see the narrow door opening that leads from the utility area into the guest room closet.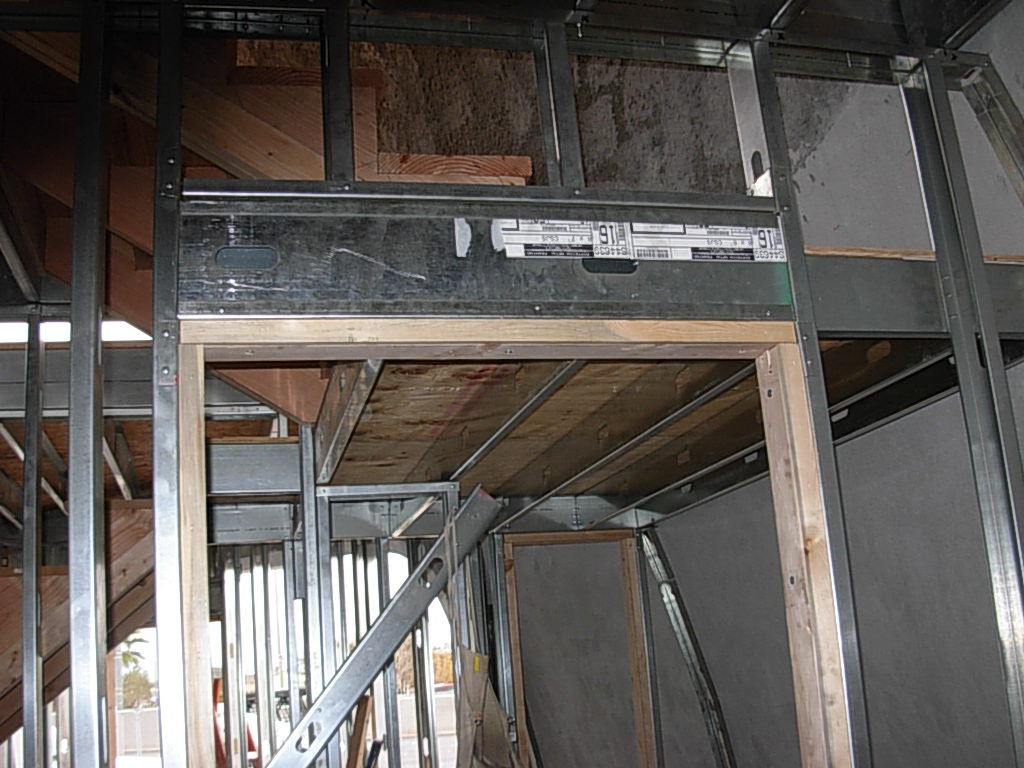 Looking through the laundry/utility room doorway to see under the landing that goes to the last 4 steps up to the second floor.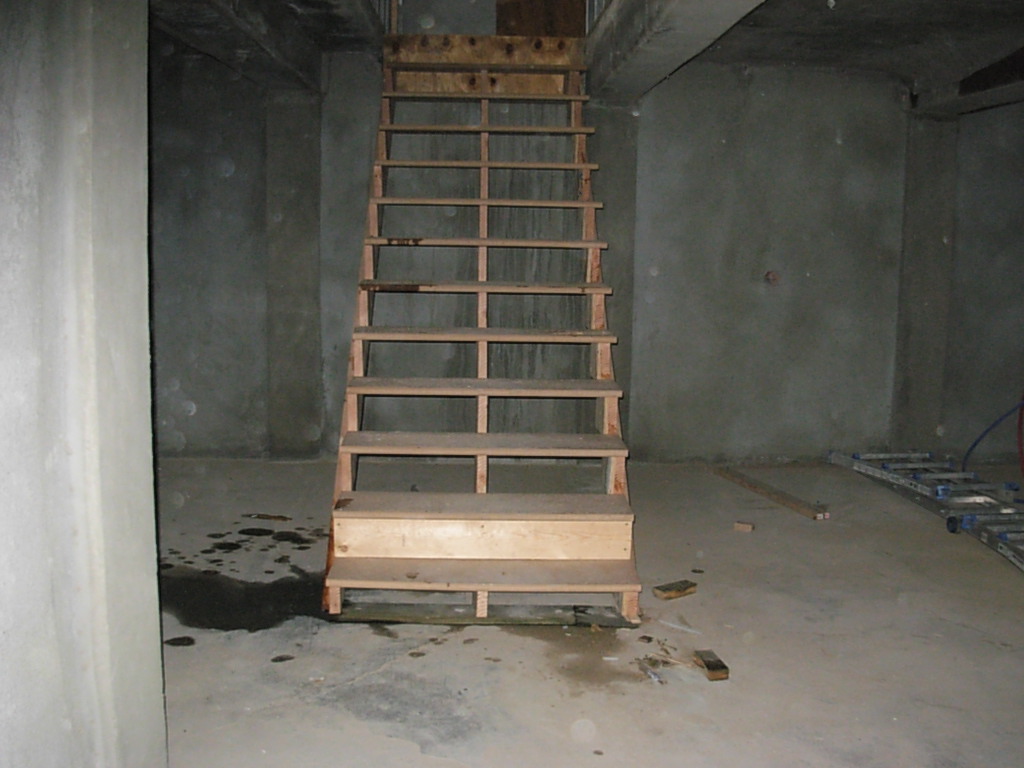 In the basement looking up the newly built, not quite done stairs.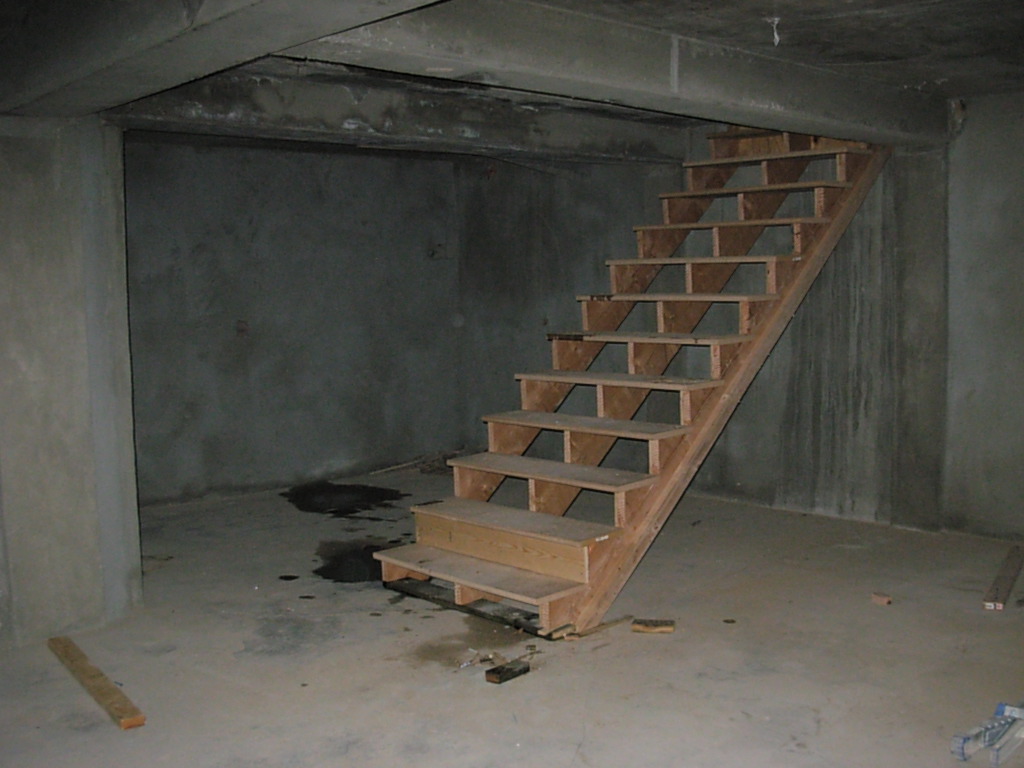 To the left of the stairs is a small area that will have floor to ceiling cabinets to be used for storage.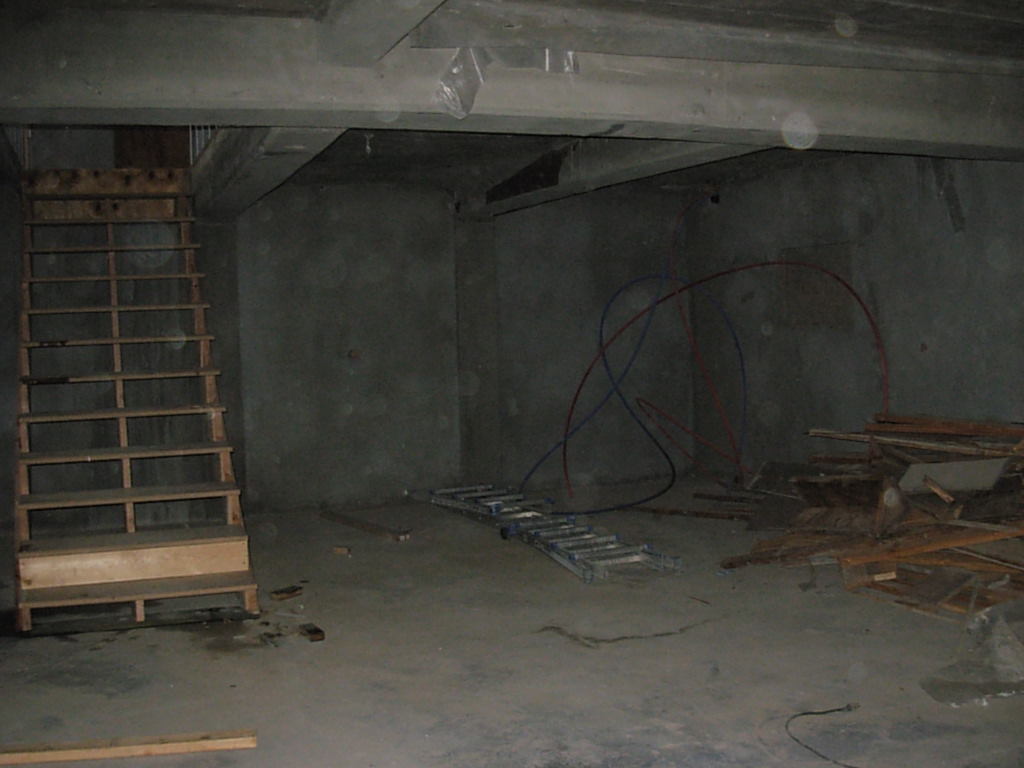 To the right of the stairs is a larger area that we would like to turn into a recording studio.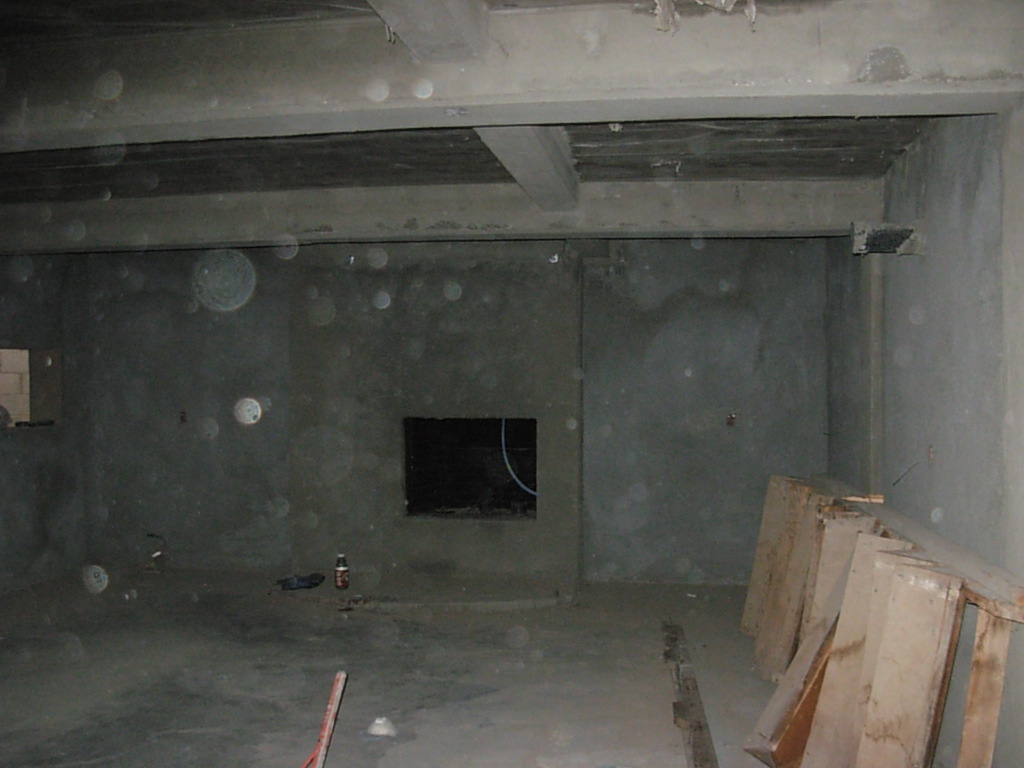 From the foot of the basement stairs you're looking at the original fireplace hole. We plan to put in one of those electric heaters that looks like a fireplace.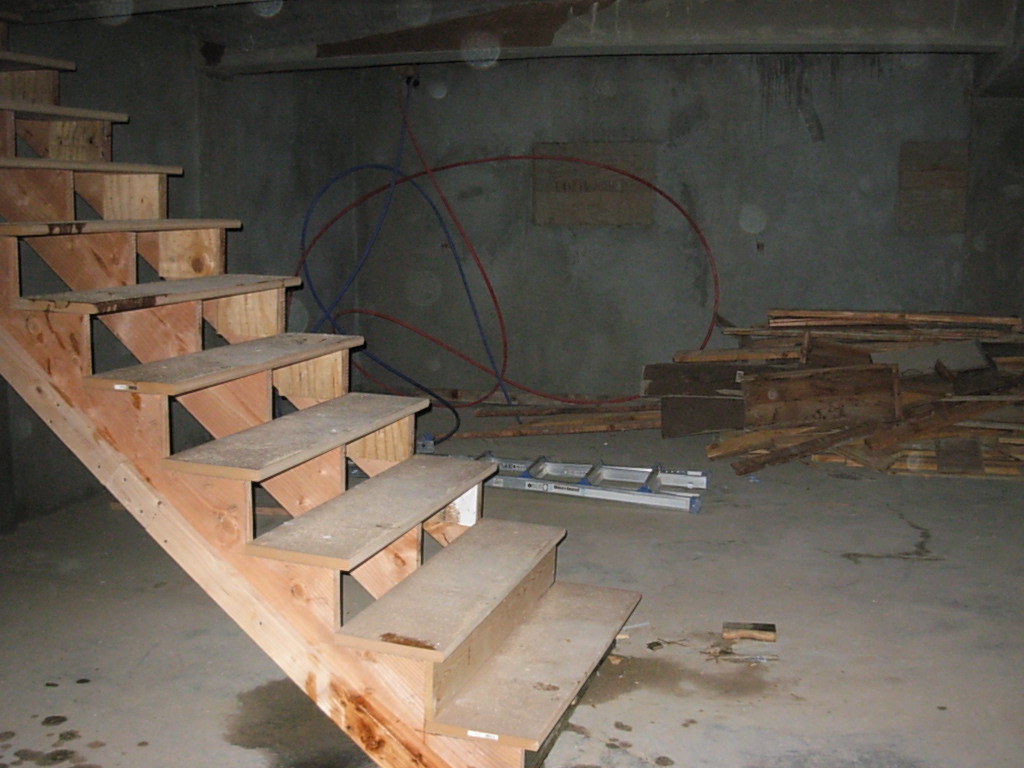 Looking across the stairs to the recording studio from the storage room.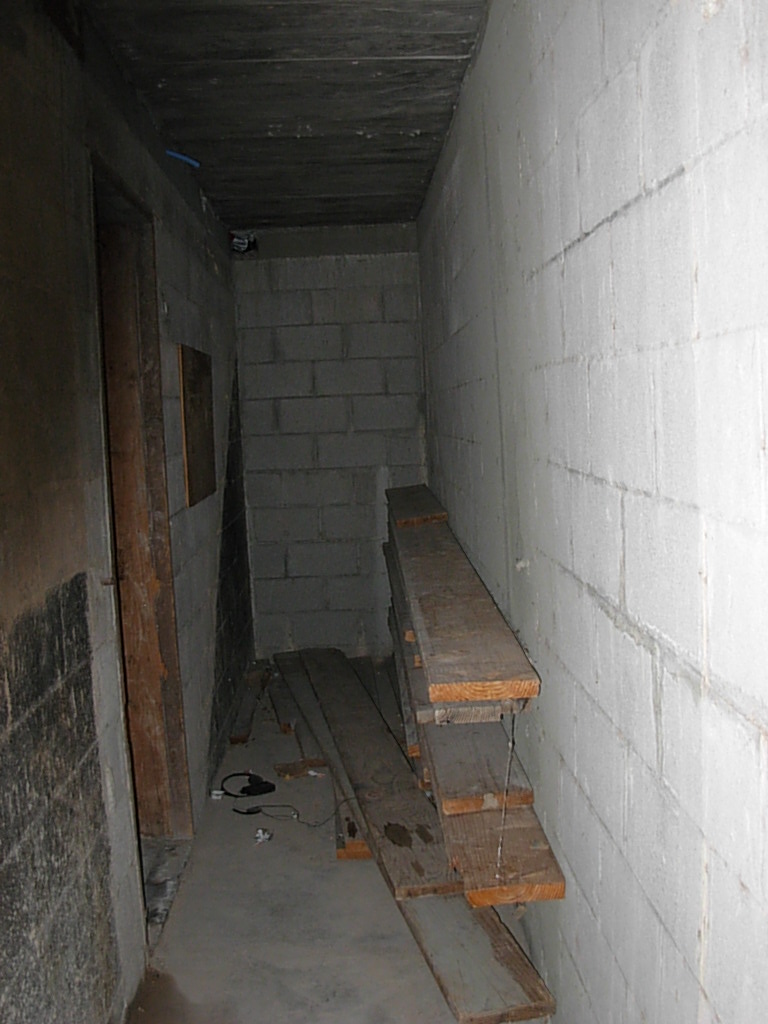 Looking back into the egress area from the area where the steps will be. The doorway going into the basement proper can be seen on the left.